Speaking in Tech: Stop ogling my Google Glass, my eyes are up here
Plus: You backronymed a reference architecture to call it 'Tally Ho Mother F$%*er'?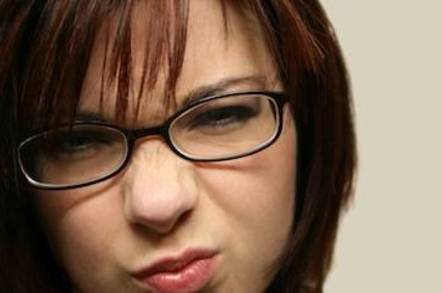 Podcast

It's another episode of El Reg's weekly enterprise tech podcast, hosted by Ed Saipetch, Greg Knieriemen and Sarah Vela. Ed and Greg are in the driving seat as Sarah's off celebrating a birthday. Fortunately, Cisco's Amy Lewis joins as our special guest this week...
This week, the gang chats about, er, "THMF" reference architectures (Tally-Ho... what?), what makes you an IT dinosaur, and whether Greg can actually justify wanting whizzy processors and kickass camera hardware when his smartphone usage might never demand it.
They also talk about bloatware apparently bundled into Android updates on Samsung Galaxys and why Amy should wear a Google Glass at VMworld Barcelona.
In this episode, they discuss:
Sarah & Greg's birthdays,
VMworld Barcelona... and pickpocketing,
Eddie and the IT dinosaurs,
shiny balls and legacy IT,
AMD gets into the Verizon Cloud,
OpenDoorway and THMF architectures,
Greg's next smartphone,
Samsung bloatware on Android updates,
things you can't do on a tablet,
podcast problems,
Cisco, SAP and Google playing with Blackberry bits,
Amy on Google Glass and...
"Geek Whisperers" and "Engineers Unplugged".
Listen with the Reg player below, or download here.
Podcast Subscriber Links
Subscribe through iTunes
Subscribe through Google
Subscribe through Stitcher
Sponsored: Learn how to transform your data into a strategic asset for your business by using the cloud to accelerate innovation with NetApp