Microsoft store staff to hold all night vigil for Surface 2
Rapper Pitbull to lead charismatic group prayers for slablet revival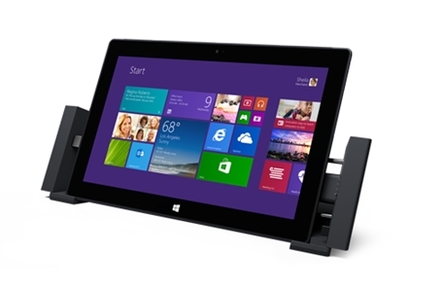 Microsoft is planning a midnight launch for its next-generation Surface fondleslabs, to be capped by a performance by rapper Pitbull.
Reg readers may recall that Redmond pulled a similar stunt when it launched the Surface RT last October, holding witching-hour events at the 32 pop-up stores it opened for the holiday season.
This time around, the launch will be comparatively low-key. Microsoft now operates more than 70 retail stores, including pop-ups and permanent locations, but only ten of them – all in the US – have been singled out for the late-night Surface 2 kickoff on October 22.
Participating locations include the Microsoft retail stores in White Plains, New York; Boston, Massachusetts; Miami, Florida; Atlanta, Georgia; Arlington, Virginia; Oak Brook, Illinois; Austin, Texas; San Francisco, California; Scottsdale, Arizona; and Microsoft's home turf of Bellevue, Washington.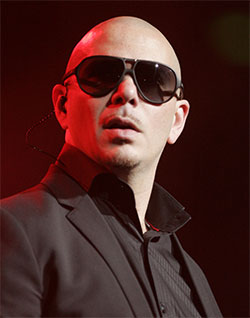 Pitbull, Windows user (Credit: Eva Rinaldi)
Sufficiently caffeinated customers who queue up for the events starting at 10pm on October 21 will be asked to participate in "a series of fun challenges," and one contest winner from each store will be flown to Orlando, Florida the next morning to attend a special performance by Pitbull.
Orlando locals can also attend the concert if they show up for the grand opening of the new Microsoft store at the Mall at Millenia, also starting at 10pm the same night. The first 1,500 people in line will receive a pair of tickets, and the first 100 will additionally be admitted to a meet-and-greet session with the rapper before the show.
This is of course assuming that there are 1,500 people in the queue. Redmond made much ballyhoo over its original Surface launch, but as we now know, actual sales didn't exactly meet expectations. Back-of-napkin calculations suggest there were as many as six million Surface RT units in Microsoft's warehouses when it took a $900m charge on its unsold inventory in July.
Microsoft insists this time will be different. Last week it even made the eyebrow-raising claim that its online store had nearly sold out of Surface 2 and Surface Pro 2, and certain configurations are already marked for ship dates well past the official launch.
Still, the decision to kick off its new tablets with a rap show is a somewhat dicey one for Microsoft, given its history with hip-hop artists. In October 2012, rapper Machine Gun Kelly was asked to leave a Microsoft store in Atlanta after a profanity-laden performance in which he reportedly trashed several computers.
This Reg hack suspects Pitbull will show more decorum than that. As for whether the combination of Pitbull and Surface 2 is sufficiently enticing for customers to literally lose sleep over it, however, we'll just have to wait until midnight on October 22 to find out. ®
Sponsored: Learn how to transform your data into a strategic asset for your business by using the cloud to accelerate innovation with NetApp