Brit IT veteran Kelly takes job at investment advisory firm
Investors keen on UK tech sector - not doing so badly, eh?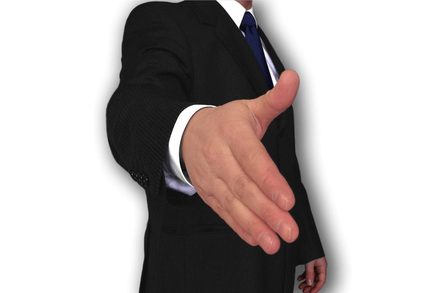 A British tech biz veteran and former bigwig at integrator Logicalis UK, Tom Kelly, has landed at mid-market M&A and debt advisory firm Livingstone.
He joins Livingstone as IT and managed services sector advisor to help further boost its presence in Blighty's tech space, perhaps a sign of the local market's improving fortunes.
Livingstone, which set up as an investment banking service dealing specifically with mid-sized businesses back in 1976, specialises in cross-border deals with values of between £10m to £100m.
The firm offers sage-like advice, at least that is the aim, to private equity houses looking for investments, and manager-owned businesses looking to sell or bring in additional capital.
It provided debt advisory services to Trustmarque, which performed an management buyout this year, with the backing of Dundedin, and introduced tech channel veteran Des Lekkerman to The Internet Group who led an MBO there.
Kelly exited Logicalis on a high at the integrator's year end on 28 February, with the sales up nine per cent globally to $1.35bn and operating profit jumping 28 per cent to $54.7m. The UK operation was highlighted for its growth in trade.
Livingstone director Tom Phipps said his firm's experience was in the "M&A and debt piece but often there is operational work to be done before a business is ready to go to market". Kelly will be tasked with some of this work.
Phipps told El Chan that there are "positive dynamics" in the tech channel, with some businesses building higher levels of recurring revenues attracting more private equity backers, and the economy starting to lift.
Though the collapse of 2e2 certainly sent some shock waves through the VC community, with Hutton Collins and Duke Street taking a bath.
Kelly, who may in some instances join the board of these mid-market firms as a non-exec director, said the shift in ICT consumption models - for that read "cloud services" - means the way that vendors and channel partners "interface" with customers will shift.
Logicalis UK built a pretty hefty infrastructure-as-a-service business during Kelly's time on board, and took revenues from £40m to £200m. ®
Sponsored: Minds Mastering Machines - Call for papers now open