IBM checks itself into therapy after touting Frankencloud to the CIA
Gobbled SoftLayer mutant tech offered to Uncle Sam's other spooks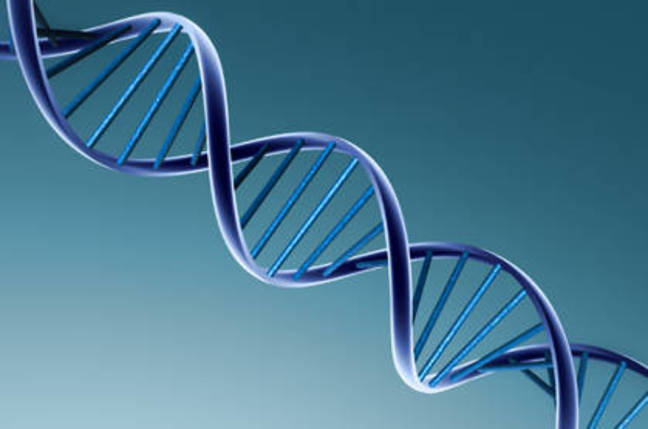 IBM is going through gene therapy, and by that we don't mean an expensive course of Freudian analysis for its Blue Gene/Q supercomputer, but rather a wholesale change in how the company approaches cloud computing.
The bout of "gene therapy" is due to IBM's buy of bare-metal cloud specialist SoftLayer in June, Mac Devine, CTO of IBM's cloud services division, told El Reg.
The acquisition is leading to major changes in how the company approaches the cloud sector: Big Blue is splicing its existing tech into SoftLayer and vice versa, and the resulting gear was announced on Tuesday.
These changes should let IBM "alter the DNA" of the way in which it approaches cloud technology, Devine said.
To that end, IBM is starting to move cloud products over to infrastructure hosted on SoftLayer. The first such move is IBM's "Social Learning Platform", which is a cloud-based technology platform for sharing videos and other information between institutions such as hospitals.
"When you move from a different type of software development approach to a cloud-first approach you have to be willing to get things out quickly," Devine said. "One of the things that was attractive about SoftLayer [was] when they go to deploy a new service if they couldn't 100 per cent automate the configuration and operations... they wouldn't deploy."
This is a very different approach to the technologies IBM had put in place with much of its prior SmartCloud portfolio, Devine admitted. "Softlayer is the center of gravity of all of our cloud strategy," Devine said. "We believe that we need to adapt the processes and ways we did traditional business."
SoftLayer pressed into service on CIA spy cloud
IBM is also planning to upgrade SoftLayer, he said, by tearing off the provisioning and infrastructure components of SmartCloud and injecting them into SoftLayer's systems.
It has already done part of this by combining SoftLayer and SmartCloud technologies in another bid for a strategically important $600m IBM cloud contract with the CIA, which Big Blue is battling Amazon for. (A judge ruled on Monday that Amazon's spook cloud may still go ahead, but IBM is appealing that decision.)
"Softlayer... significantly improved our ability to show the ways we were superior to amazon," he said. "We feel strongly that we significantly showed the value proposition around SoftLayer." ®
Sponsored: RAID: End of an era?