Sales dive at UK's oldest tech wholesaler: PC crash splashes Northamber in red
Chairman Phillips 'unable to give clear view of immediate way forward'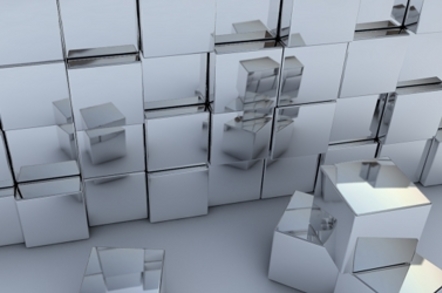 UK wholesaler Northamber swung to a dramatic loss in fiscal '13 caused by a costly restructure, sliding commodity product sales and eroding margins.
The Surrey-based distie – Blighty's oldest tech wholesaler – today reported an operating loss of £1.15m for the year to 30 June, compared to a profit of £97,000 in the previous 12 months. Sales for the period slumped 22 per cent to £77.6m.
Northamber Chairman David Phillips pointed to the severe decline in PC shipments as the "worst downturn that the industry has known", and said it had been coupled with a fall in the cash value of margins.
He said Northamber has been working hard to exit "empty revenues" – selling products where the margins are thin to non-existent – but its non-PC hardware sales had been "outpaced by the severity and speed of the latest downward twist in the spiral".
The loss of its largest franchise with Fujitsu and the end of its IBM distribution deal clearly didn't help Northamber's second half year either, neither did the split with Kingston Technology and Allied Telesis.
Phillips said the slump in turnover "necessitated reduction in both staffing and overheads. We had to make costly redundancies during the year, which will result in ongoing savings of £800,000".
"The necessary restructure of our cost base, product focus and staffing, had a considerable effect on our resultant pre-tax results. Overall, there was a pre-tax loss of £1.05m, compared with a profit of £37,000 a year ago".
The one constant in Northamber's existence is the relative strength of the balance sheet and in this respect, the firm ended the year with £6.13m cash in the bank and no debts.
Working capital improved as debtors' days (how quickly cash is being collected from debtors) fell to 34 from 40 and creditors' days (the number of days it takes the company to pay its creditors) fell to 26 from 31. Cash inflow was £1.8m compared to cash outflow of £6.4m a year ago.
During the year Northamber moved onto London's Alternative Investment Market (AIM), claiming there was "less bureaucracy", which made it a cheaper place to list than LSE.
But investors hoping for something positive to lift the share price found little to cheer them in these results.
Phillips said the IT industry is in the "throes of monumental change and the future direction and product/software format is extremely difficult to forecast".
"The true role of the distributor is one of a wholesaler enabling the fulfilment of demand and wholly dependent on decisions made by prime vendors over which it has no control," he said.
Northamber is "dependent on perceiving opportunities within the actions of major vendors and whose actions are at present unclear. Therefore I am unable to give a clear view on the immediate way forward for the company," the chairman concluded. ®
Sponsored: Minds Mastering Machines - Call for papers now open