Percona channels Robin Hood, pilfers Oracle MySQL 5.6 tech
'Anything you can do, we can do cheaper'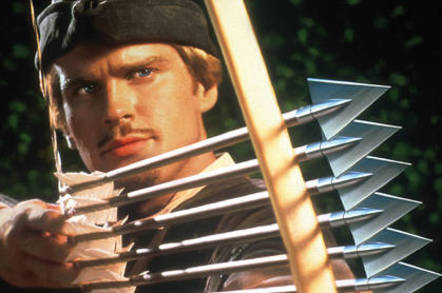 MySQL fork Percona Server has trundled into its 5.6 version, lifting many of the paid-for features found in Oracle MySQL 5.6 Enterprise Edition and making them available for free.
The new distribution of the drop-in MySQL replacement was announced on Monday. It "is heavily focused on the operational needs of running MySQL at scale," Percona chief executive Peter Zaitsev told The Register.
The update draws on many technologies found in MySQL 5.6 Enterprise Edition, and wraps in improvements made in the recent general MySQL 5.6 release.
New features include better scaling when dealing with large numbers of concurrent transactions for read-only and read-write operations, Zaitsev said. These improvements have been achieved by enhancing the performance of XtraDB by implementing priority refill for the buffer pool list, adding to InnoDB to give more control over when threads flush, and changing locking on thread priorities, among others.
The company has also made the system get better performance out of flash storage by updating its page replacement policy for how it caches information.
Percona has "also relieved contention on a number of mutexes and hotspots inside the code," Zaitsev said, to increase stability. "We have significant interest from people using a number of MySQL 5.6 features," he said.
Percona isn't the only MySQL fork. MariaDB garnered a lot of attention recently after The Register revealed that Google was migrating all of its internal MySQL instances over to the technology.
However, Zaitsev believes the shift by Google was a "political move" to reduce its exposure to technologies developed by rival Oracle, rather than due to some inherent performance advantages.
"Google is not having a very healthy or loving relationship with Oracle," Zaitsev said. "Supporting somebody who is as much publicly against Oracle as possible certainly makes sense for Google." ®
Sponsored: Minds Mastering Machines - Call for papers now open