Cisco, Google and SAP may buy BlackBerry's bits: report
Intel, LG and Samsung also invited to auction for the sick man of mobility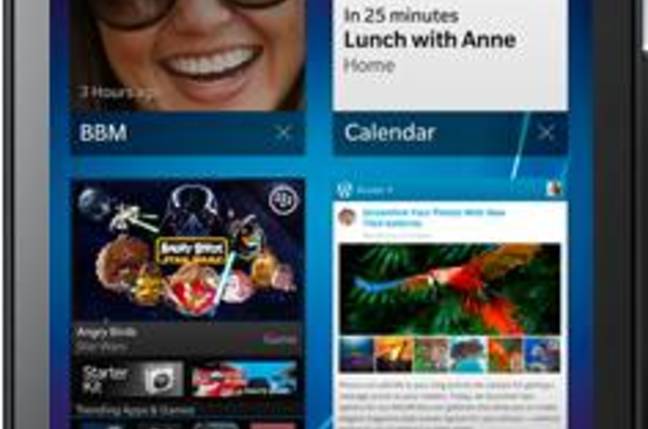 Not one but three tech titans are considering a bid for BlackBerry, according to Reuters.
The news agency reports that BlackBerry may not be content with the arrangement to take it private suggested by major shareholder Fairfax Financial Holdings and "has asked for preliminary expressions of interest from potential strategic buyers, which also include Intel Corp and Asian companies LG and Samsung, by early next week."
None of those companies have bitten, the report says, but Cisco, Google and SAP are said to be "in talks" that could see " all or parts of" the company become their property.
Let's consider the term "parts of", which could well be code for "buying the most interesting patents", just the kind of defensive move that's all-too-common these days and which both Cisco and Google have been known to do.
It's also worth noting that BlackBerry CEO Thorsten Heins has often flagged that a future as a provider of secure messaging services is one possible path for the company to take, as secure messages will come in handy as more and more devices connect to the internet. Indeed, it has even be suggested BlackBerry Messenger could become a discrete entity. BlackBerry's assets in that realm could be of interest to Cisco, which is starting to market itself as an expert in the internet of things.
Or perhaps SAP likes the idea of an ecosystem that extends into devices in a lavishly-integrated way, maybe with the security hooks of which BlackBerry is so proud?
Whatever the true state of contemplations or negotiations, that news of deals beyond Fairfax's is a sign BlackBerry management thinks that transaction may not be the best it can get for the company. If we assume BlackBerry had a hand in causing Reuters' piece to be published, a scenario not unknown in the financial PR play book, there's probably genuine interest from someone in either buying all of BlackBerry or giving it a squeeze to get some sweet, sweet, juice from its soon-to-be-crushed body. ®
Sponsored: RAID: End of an era?