Profit healthy, sales up, 4,000 staff face axe. Cisco CEO, here's your pay doubled to $21m
Switch giant routes huge packet to biz supremo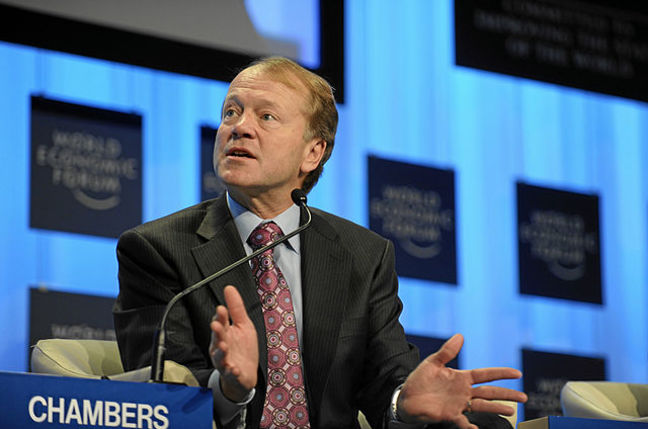 Cisco chief exec John Chambers has received a whopping pat on the back from the networking giant with a pay rise of nearly 100 per cent.
According to a regulatory filing, the biz supremo saw his total annual compensation almost double to a massive $21.05m (£12.9m) in the financial year that ended on July 27, up from a measly $11.7m the year before.
Although Cisco managed to keep a steady hand on its profit for the year - its net income of $10.9bn (£6.71bn) was a shade over 2012's $10bn - it announced in August that it would be laying off 4,000 workers.
So now five per cent of the firm's workforce is under threat, joining the 6,500 that have been axed since July 2011, as the "slow steady improvement" in the company's fortunes has not moved "at the pace we want", Chambers said. Sales from the 2013 financial year were up six per cent on the previous 12-month period to $48.6bn (£29.9bn). ®
Sponsored: RAID: End of an era?