Sceptical markets snub Violin Memory: Can the flashy biz bounce back?
It ain't getting any easier in the flashy upstart world - where's the dosh, Don?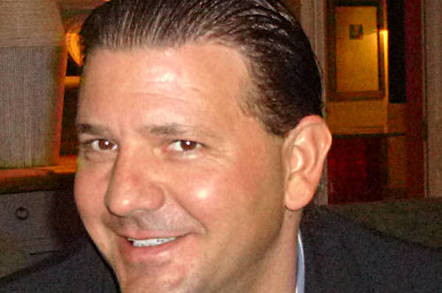 Comment Violin's IPO was a right debacle: investors judged the stock was worth a fifth less than the valuation of the bankers backing the public offering. What are they seeing that the bankers didn't?
The days of easy flash array pickings are coming to a close. Listen hard and you can hear the screeches in the wind from the iron gates of the mainstream vendors being pushed shut to close off their customers' accounts from the impudent assaults of the all-flash array startups.
Once upon a time there were nine such startups:
Greenbytes, the deduping VDI array
Kaminario
Nimbus Data, the self-funded one
Pure Storage, the enterprise-class glamour boys
Skyera, the densest flash packer of them all
Solidfire, reaching for the clouds and only the clouds
Texas Memory Systems (TMS) with its transaction and database-accelerating RamSans
Violin Memory, the loner rejecting SSDS for its own hardware
Whiptail, the channel lover
Some of those have since fallen by the wayside. Greenbytes has become a deduping VDI software seller, believing that the hardware is going to get commoditised and dominated by mainstream array manufacturers, and Whiptail being snapped up by Cisco to include its product and technology with its own servers. IBM bought TMS, whose CEO thought a large partner or parent was needed to survive and prosper through the coming flash array supplier consolidation.
Today's seven are:
Fusion-io with acquired Nexgen technology
Kaminario
Nimbus Data
Pure Storage, which just landed $150 million VC backing
Skyera, the densest flash packer of them all, with an upcoming 21 petabytes in a rack
Solidfire, focussing on the cloud niche
Violin Memory, having IPO'd and seen its shares slump
Meet the meat-grinders
That's seven startups fighting each other and about to face eight big hitters; the mainstream array vendors who have each armed themselves with their own flash array technology:
Cisco and its acquired Whiptail array
Dell and all-flash Compellent arrays
EMC and its coming acquired XtremIO technology array
HDS and its internal flash array developments
HP and its all-flash 3PAR 7450
IBM and its acquired TMS arrays
NetApp and its internal FlashRay development
Oracle and its engineered systems
That makes 15 suppliers chasing the high-performance shared flash array market; too many by far. Eight meat-grinders lined up to mince the seven startups. Would you bet against them?
They'll say to their customers, "sure, the startups are flashy, but we have all-flash arrays too and they are integrated with our data management products. A, you don't want a one-trick pony, and, B, who are you going to trust with your valuable data: your existing supplier or a startup you've never seen before?"
It will be pretty convincing to the lumpen mass of storage array buyers.
The startups have got to teach their flash array ponies new tricks; software for data access and management, marker niche-tailored products, business execution with no hiccups.
Which suppliers stand out?
Pure Storage has visions of being the flash array Data Domain, powering to market success with deduplication and other tech advances to make its arrays cheaper than performance hard disk drive arrays. It has landed a lot of money and is highly ambitious and, so far, has not made any notable mis-steps.
Nimbus Data could get out-spent on the research and development, engineering, and go-to-market fronts. But we should never underestimate the ingenuity of the relatively little guy.
Skyera has highly promising technology but relatively few sales. It could become an acquisition or merger target with a big partner adding channel and marketing heft to its product tech.
IBM, NetApp, EMC and HDS think that developing an all-flash version of an existing disk drive array is only a halfway house; new, ground-up flash array hardware and software technology is needed, with EMC and IBM both buying it in, and HDS and NetApp developing it in-house. Their choice implies that Dell and HP's flashifying of existing arrays won't work. Time will tell.
Kaminario is chasing the extreme high-performance array data access market, topping the SPC-1 chart rankings for example.
Solidfire is concentrating wholly on the cloud service supplier market, tailoring its software to suit that multi-tenant and service quality dependent market.
Violin sitrep
Violin Memory has weaknesses on the flash array software front. It relies on Symantec for data management software, and has a development deal with Falconstorto produce updated SAN array data access and protection software tailored for flash. This could take until the second half of 2014 to for product to become available.
Violin lacks deduplication, which would drive down its cost/GB, and might be evaluating the Permabit Albireo product to fix that hole.
The questions potential Violin investors are asking themselves can be boiled down to three pretty straightforward ones:
Can Violin meet and beat start-up competition, essentially meaning Nimbus Data and Pure Storage?
Can Violin beat the mainstream meat-grinders?
Can it widen its customer base away from dependence on a few large buyers?
With the meat-grinders having their own products, there is no effective OEM route to prosperity. Violin has to increase its revenues fast so as to generate the cash needed to develop its channel and keep its product technology refreshed. It now faces the harsh and unforgiving stares of investment analysts with each set of quarterly results, and they need to understand how Violin is going to grow and where it is going to focus its efforts.
Don Basile, Violin's hard-driving CEO, is a determined guy. He's passed through the IPO gate and now has to convince everybody who believes he's riding for a fall that they're nuts, they have no faith, and Violin is going to hit a home run. We all root for the little guy, David, and fear the big guy, Goliath, and forget everybody in between, which is where the company is now.
Can Violin grow to become a big guy in its own right? Show us the money, Don. ®
Sponsored: Minds Mastering Machines - Call for papers now open