Google FAILS in attempt to nix Gmail data-mining lawsuit
No, Mr Ad Giant, you can't scan world+dog's emails without explicit consent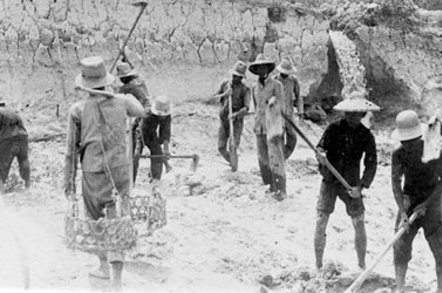 Google faces a torrid court battle in the US after a judge ruled that a class action lawsuit brought against the company that challenges its practice of scanning emails for ad-targeting can proceed.
Mountain View had protested against plaintiffs in the case, who claimed that Google had breached several stateside laws including wire-tapping and privacy legislation.
But Judge Lucy Koh in San Jose's district court denied Google's attempt to rip up the lawsuit - which was brought by nine complainants.
It has been claimed by the plaintiffs, according to court documents, that Google "has violated state and federal antiwiretapping laws in its operation of Gmail."
Google was unsuccessful in its argument that Gmailers had consented to having their messages scanned when they signed up to the email service as part of "the ordinary course of its business."
The judge disagreed with the Chocolate Factory and further noted that non-Gmail users were not able to consent to such data-slurping behaviour. She said:
Plaintiffs who are not Gmail or Google Apps users are not subject to any of Google's express agreements. Because non-Gmail users exchange emails with Gmail users, however, their communications are nevertheless subject to the alleged interceptions at issue in this case.
The Register asked Google to comment on this story, but it had not got back to us at the time of writing.
In the summer, Google's motion to dismiss the lawsuit revealed some choice quotes about the company's data-handling practices.
"Just as a sender of a letter to a business colleague cannot be surprised that the recipient's assistant opens the letter, people who use web-based email today cannot be surprised if their emails are processed by the recipient's [email provider] in the course of delivery," the motion said.
"Indeed, 'a person has no legitimate expectation of privacy in information he voluntarily turns over to third parties.'" ®
Sponsored: Minds Mastering Machines - Call for papers now open