15% of Americans still holding off from this newfangled interweb thing
The old, the dumb, the poor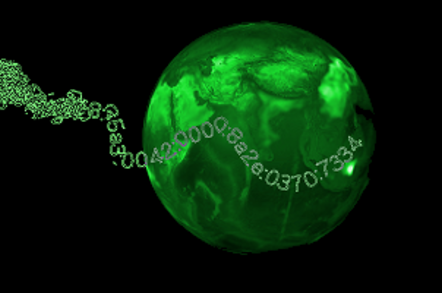 The latest data from the Pew Research Center's Internet & American Life Project has found that there is still a sizable percentage of Americans who really don't get this internet thing, with 15 per cent never going online and another 9 per cent only doing so at work.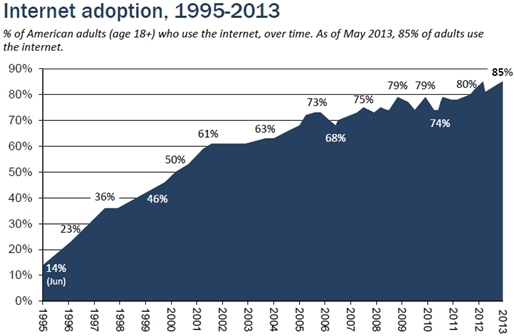 47 million people still without cat videos
Of those online holdouts, over a third said that they felt the internet was "not relevant" to them, and 32 per cent said that using it was either too hard or that they were concerned about the threat of viruses and identity theft. This latter figure has nearly doubled since Pew's 2010 survey. and shows that the rising tide of online crime is a significant deterrent effect to use.
Prices of computers and internet access is also cited as a reason by 19 per cent of the holdouts, with 7 per cent saying the internet was unavailable to them – whether because of their location or due to physical limitations.
Pew's study found that, not surprisingly, it's the older members of the community who are the least likely to go online. In all, 44 per cent of those over 65 declined to become silver surfers, with 17 per cent of the 50-to-64 age group staying free of internet companies' clutches. By contrast, only 2 per cent of 18-to-29 year-olds eschewed going online.
Education and income are also strong indicators for those who steer clear of the internet. Of those surveyed, 43 per cent of internet holdouts had only a basic high school diploma, compared to 4 per cent who'd been to college, and 24 per cent of non-users earned less than $30,000 per year.
Surprisingly, 14 per cent of the internet refuseniks have tried going online and then abandoned it. And while they may not want the internet itself, 44 per cent said they had asked someone to look something up online for them. Nearly a quarter have an internet user in their home, presumably someone who is growing sick and tired of being asked to perform searches for them.
While 15 per cent might sound like a lot (over 47 million people, according to the latest census data) the rate of online luddism is falling steadily – back in 2004 over a third of US citizens were offline.
There will always be a hard core of non-participants (we're not expecting the Amish to go online in large numbers, for example) but Pew's data shows they will be a shrinking minority in the future. ®
Sponsored: Learn how to transform your data into a strategic asset for your business by using the cloud to accelerate innovation with NetApp