Can't fit slab AND mobe in your tight pockets? 10 tablets with built-in 3G/4G
Fondle the web wherever you are without Wi-Fi or a clingy phone
Samsung Galaxy Tab 3 10.1

Pity the Galaxy Tab range, which - thanks to the rise of the Note series - is now consigned firmly to the second division of Samsung fondleslabbery. That's why the Tab 3 10.1 comes across as something of a warm over of the Tab 2 10.1. It's not an entirely pointless product though because, at 510g, the Tab 3 is significantly lighter than its predecessor and it's nearly 2mm thinner. Also, the new curvaceous plastic body makes it a very comfortable device to hold and use, though I'm not entirely sure the tiredly familiar and omnipresent Galaxy physical buttons have any business sitting below a 10-inch screen.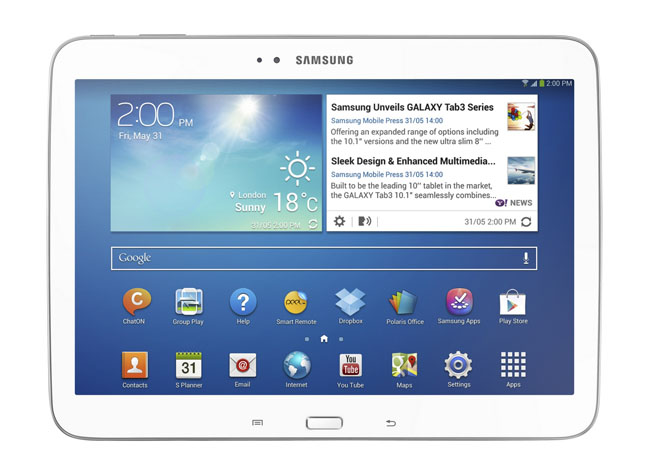 The specification is very mid-range being built as it is around a 1280 x 800 TFT LCD screen, a 1.6GHz dual-core Atom CPU with 1GB of RAM and a PowerVR SXG544 GPU. That said, those are underpinnings that deliver a perfectly reasonable level of performance, and with a 6800mAh battery and a microSD card slot you won't want for duration or flexibility. Despite being a mid-range machine, the Tab 3's cellular radio supports both LTE and 3G. Though Samsung has yet to announce a UK release date or price for the Tab 3, expect to see it arrive as a contract purchase with one of the UK's new 4G telcos soon. One vendor already has it on its "coming soon" page.
Sony Xperia Tablet Z

Sony's new super-slim Android slab is a firm favourite here at El Reg. We like its stunning lack of weight (a paltry 495g) and its 6.9mm profile and the fact it's IP57 water and dust proof so you can use it on the beach or by the pool with no fear of aquatic disaster befalling. With a Qualcomm 1.5GHz quad-core Krait chipset and 2GB of RAM it goes like the proverbial clappers, too. The battery life can't match the best on offer from the likes of the comparatively lardy iPad but something had to give in the pursuit of lowering the weight and girth.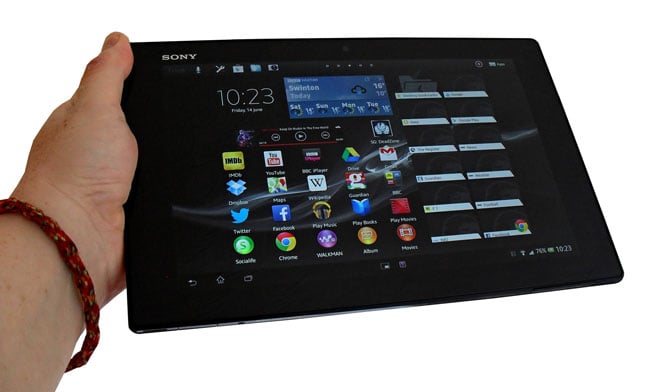 The cellular version of the Xperia Tablet Z supports just about every 3G and LTE wavelength know to man so you can be as promiscuous as you like with your service provider if you buy one unlocked. Add to the package a pair of excellent cameras, similarly top-draw speakers, a pretty decent 1920 x 1200 screen complete with Sony's Bravia image processing voodoo, a thoughtfully skinned version of Android 4.1.2 (the handy shortcuts bar at the top of the screen so you can launch often used apps no matter what screen you are on is a very nice idea) and the end result is a very convincing and desirable gadget.
Price
£499
More Info
Sony
Sponsored: Minds Mastering Machines - Call for papers now open