Can't fit slab AND mobe in your tight pockets? 10 tablets with built-in 3G/4G
Fondle the web wherever you are without Wi-Fi or a clingy phone
Asus FonePad

Asus' seven-inch cellular fondleslab is aimed firmly at the budget end of the market, hence the measly £180 price. Beyond that, Asus has been a bit clever by pitching the FonePad as a very cheap Android smartphone as much as an affordable tablet. That's a reasonable enough punt too because, as I found out when testing it, 3D games aside the FonePad can do everything a first-generation Nexus 7 or a mid-range Android smartphone can do, but at a substantially reduced price. And the size itself is not quite the deal-breaking encumbrance (for a phone) you may think it to be.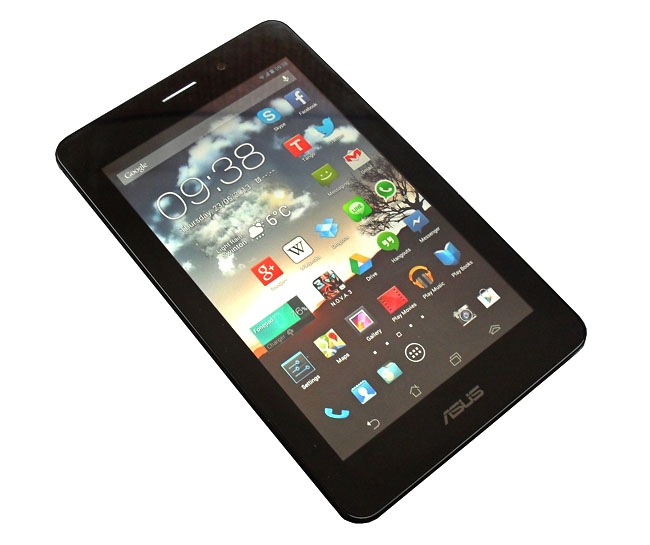 Of course, with such a low price certain accommodations need to be made. The 1.2GHz Intel Z2420 Atom CPU is a little gutless and the PowerVR SGX540 graphics processor is pretty feeble, too. The cellular radio only supports 3G and you have to make do with single-band (2.4GHz) 802.11n Wi-Fi. There's no main camera nor NFC pick-up either. Still, the 1280 x 800 IPS LCD screen is rather good and the whole caboodle feels well made and solid thanks to a Gorilla Glass front and a metal back. For the money, the FonePad is really not a bad box of tricks and could wrap all your smartphone and fondleslab needs up into one handy, affordable package.
Price
£180
More Info
Asus
Asus PadFone Infinity

Winning by a country mile my award for the Best Idea of 2013, Asus' PadFone 2 resolved the seemingly impossible contradiction of letting your tablet and phone share a cellular data connection with just one SIM card. How? By using the phone to drive the tablet. The PadFone Infinity is the much the same but better. Much, much better. Slide the Fone out of the Pad and you have a 4G Android smartphone with a five-inch, 1920 x 1080 display. Slide it back in and you have a tablet with a 10.1-inch, 1920 x 1200 display. Those numbers are rather alluring and both the phone and tablet screens are very nice IPS LCD affairs.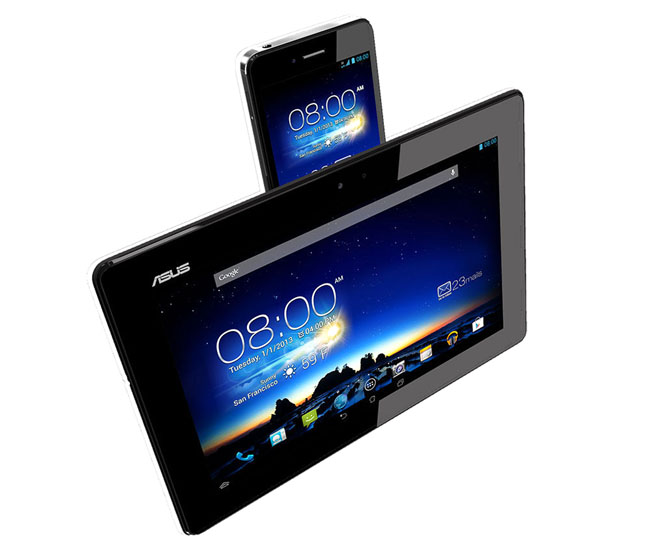 Since the phone packs a Qualcomm Snapdragon 600 chipset with a quad-core 1.7GHz Krait-class Snapdragon chip, 2GB of RAM and an Adreno 320 GPU, the PadFone goes like the blazes no matter which form you're using it in. And thanks to a 2400mAh battery in the handset and a 5000mAh cell in the tablet, you won't be forever hunting for a wall socket to cater for the 4G radio's rapacious power demands. The only downside is that with the phone part of the equation now having a 5- rather than 4.7-inch screen, I'll have to start calling it the PadVLFone.
Whatever. I still want one.
Sponsored: Minds Mastering Machines - Call for papers now open