10
Pure poaches NetApp preacher
Stewart dumps disk array drama to fluff flash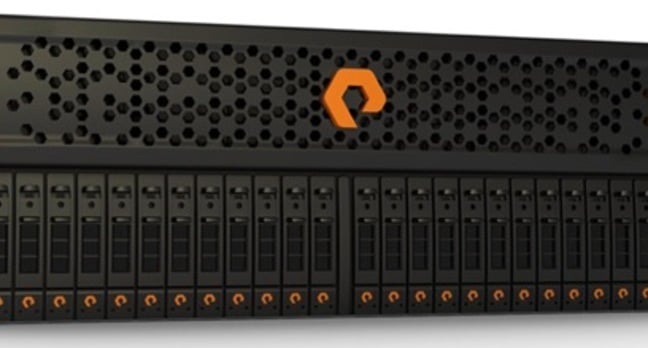 Vaughn Stewart used to be NetApp's chief blogger, but it seems he's now evangelising for all-flash upstart Pure Storage.
Stewart, interviewed here by our Speaking in Tech team, has been the director of technical marketing and cloud evangelist at NetApp for the past three years. But earlier this month he was poached by Pure and became the startup's chief evangelist.
At this all-flash array firm he assists in "setting the strategic direction and blends his engineering interests with his enthusiasm for engaging clients, vendors, and leaders in the IT industry. He shares his thoughts on the role of storage with cloud computing on his blog, virtualstorageguy.com and is a co-author of the book Virtualization Changes Everything: Storage Strategies for VMware vSphere & Cloud Computing.
Stewart blogs: "I'm confident that the flash-enabled datacenter is the next seismic shift in IT infrastructure technology."
NetApp has a FlashRay product on the way. Yet flash-enthused Vaughn has gone to Pure where, of course, there is no disk array legacy luggage to inhibit delivery of the pure flash message. ®
Sponsored: Fast data protection ROI?