Mobile broadband 'fastest growing technology in history' says ITU
Spectrum ... depleting ... fast ... can't ... send ... at ... desired ... speed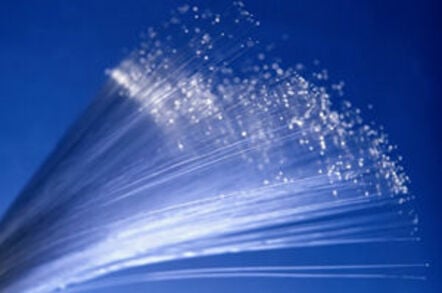 Mobile networks are fast outrunning fixed broadband in terms of growth, according to the International Telecommunications Union (ITU), and that's going to put pressure on wireless spectrum's ability to cope.
Singapore, Japan and Finland top the world in mobile broadband penetration on a per-100-inhabitants basis, with Australia arriving at 6th, the USA at 9th and the UK at 14th.
And the ITU states, in its 2013 State of Broadband report that mobile broadband is now "the fastest growing technology in human history". However, to keep this momentum rolling, the group believes that spectrum efficiency will have to be improved "by up to a factor of ten", merely to accommodate the "present growth in demand".
The ITU puts forward the idea that universality should be a key objective of broadband policy. Noting that Internet users will reach 2.75 billion in 2013, the body says "two-thirds of the planet's population" are yet to be connected.
As might be expected from a diplomacy club, the ITU is skeptical about whether the private sector would ever get the disconnected billions online without help, noting that "evidence is growing that private, competitive market provision does not always provide last mile access to every subscriber, mainly due to the higher marginal costs of providing access to remote users."
"The key to unlocking universal service is solid consideration of how to fund the last 5-10 per cent of subscribers, and who should bear these additional costs", it continues.
There are now more than 70 countries in which "more than 50 percent of the population" is online, the report finds. ®
Sponsored: Learn how to transform your data into a strategic asset for your business by using the cloud to accelerate innovation with NetApp