Our sensational rocket ship Vulture 2 REVEALED: LIVE at 3pm
World's first EVER ballocket spaceplane to be unveiled at our mountaintop fab bunker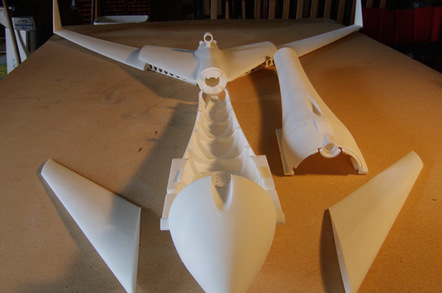 Cue the traditional fanfare of trumpets, because this afternoon at 3pm UK time, we'll be whipping the covers off our sensational Vulture 2 craft for the first time: so you can get an idea of just what the world's first 3D-printed, rocket-powered spaceplane looks like.
Here's the beast in component form last week, straight out of the box and awaiting assembly: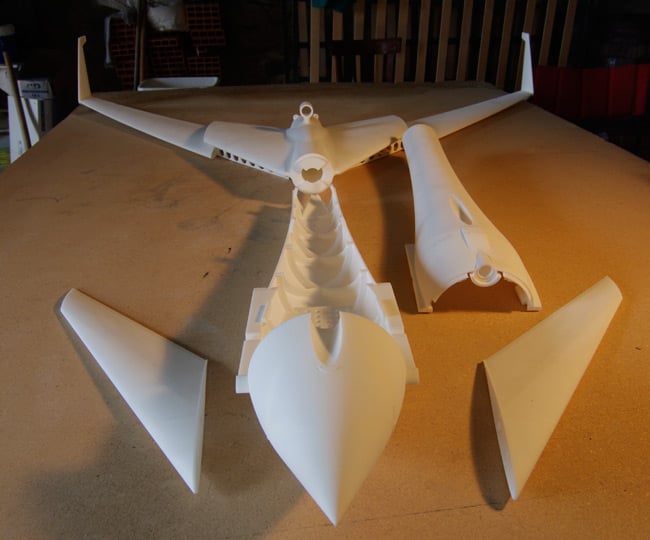 Soon to be revealed in fully assembled glory
The elite Low Orbit Helium Assisted Navigator (LOHAN) engineering and ground operations team has spent the last week - between scaling Spanish mountains in search of heroic playmonauts - putting the Vulture 2 together. As to how far we've got in terms of getting the thing airworthy, you'll just have to wait and see.
The reveal will be streamed live at batc.tv. Tune in right here. ®
Bootnote
Bear in mind that we're streaming via a 3G dongle from the SPB's mountaintop headquarters, so don't be surprised if the whole thing goes titsup at some point.
---
Further LOHAN resources:
---

Sponsored: Minds Mastering Machines - Call for papers now open