Qualcomm turns back hands of Toq smartwatch
'Showcase' for ample assets will only be sold as limited edition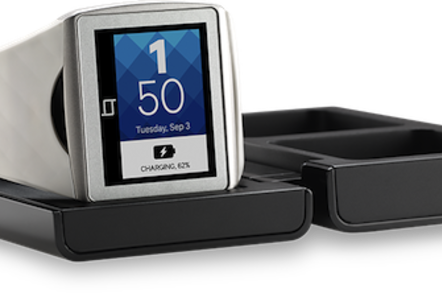 Qualcomm isn't entering the smartwatch business after all.
Two weeks ago the company fired up a fancy website that offers the chance to "Be the first to know when Qualcomm Toq is available for purchase" and generally hinted at a grand future for the device.
Since that page went live, Taiwan-based tech outlet VR-Zone met Qualcomm's President of Southeast Asia and Pacific, John Stefanac, who told the site the Toq won't be sold but is instead intended "to showcase some technologies". Stefanac added Qualcomm is not getting into the smartwatch biz.
That's a backward step from even the launch press release, which mentioned a limited edition.
The Reg has since been told by Qualcomm's press-wrangling operatives that "a limited edition Qualcomm branded Toq smartwatch will be released for sale to consumers in the US in Q4 2013." No price has been disclosed.
The company also said it hopes "to closely collaborate with traditional ecosystem participants and new entrants beyond this limited edition smartwatch" in order to advance "the emerging wearables space."
Or in other words "hello would-be smartwatch boys, come feast your eyes on our assets." That's Qualcomm's modus operandi in the phone business, so should be no shock it's using it for smartwatches.
Yet after the grand launch it's entirely conceivable those who fancied the idea of buying the Toq might feel a bit ticked off. ®
Sponsored: Minds Mastering Machines - Call for papers now open