BlackBerry's Heins readies the hatchet yet again
Looming layoffs could claim up to 5,000 workers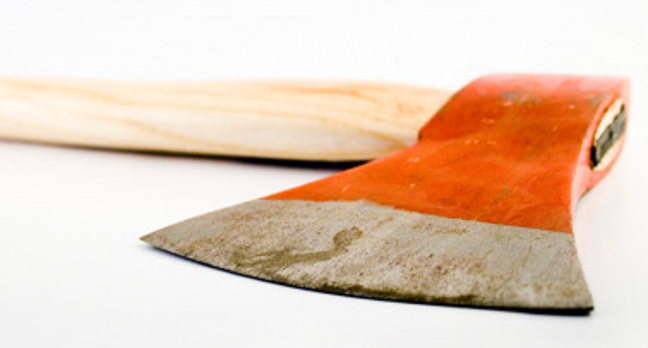 BlackBerry plans to make significant staffing cuts by the end of the year, sources claim, which will see the Canadian firm shed as much as 40 per cent of its total workforce.
As many as 5,080 of BlackBerry's approximately 12,700 employees could get the axe under the plan, The Wall Street Journal reported on Wednesday, citing unnamed sources.
The layoffs will come in "waves," those nameless tattle-tales said, and will affect all departments.
When contacted by the WSJ, a spokesman neither confirmed nor denied the rumor, saying only, "Organizational moves will continue to occur to ensure we have the right people in the right roles to drive new opportunities in mobile computing."
The beleaguered smartphone maker has certainly been no stranger to "organizational moves" of late. At its peak in 2011, BlackBerry employed more than 17,000 workers, but that number has been winnowed down as the company's fortunes have sagged.
In June 2012, during a calamitous earnings report – not its first, nor its last – CEO Thorstein Heins said BlackBerry would let go as many as 5,000 employees globally by the end of the year. He has largely made good on that promise since, issuing pink slips to 3,000 North American workers in August 2012, followed by additional layoffs in the UK and Europe.
More recently, the company is said to have been shuffling executives into its BlackBerry Messenger (BBM) division, in anticipation of possibly spinning off the group as an independent subsidiary.
That's just one of several turnaround strategies reportedly being mulled at BlackBerry's Waterloo, Ontario headquarters. Others are said to include licensing its operating systems and device-management software, going private, and even selling off the company outright. (Microsoft, having bagged Nokia's handset division earlier this month, is thought to be one suitor.)
If any such moves are to rescue BlackBerry from its freefall, however, they will have to come soon. The company will announce its second quarter earnings next week and Heins has cautioned analysts that it expects to report another operating loss. Barring a miracle, layoffs may be the company's best option to help stanch that bleeding. ®
Sponsored: Fast data protection ROI?