DRAMA at 75,000 FEET: Our Playmonaut's TERROR PLUNGE from EDGE of SPACE
Plucky Reg operative finally found in remote valley
Boomcam stills as the CHAV plummets toward destiny
The main payload camera - a GoPro HERO2 mounted on a boom - performed to similar spectacular effect for most of the flight, as these stills show: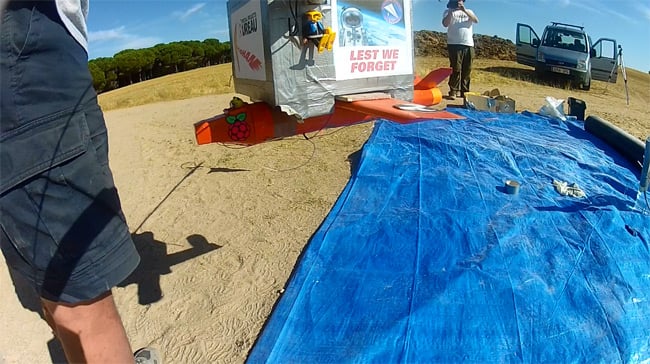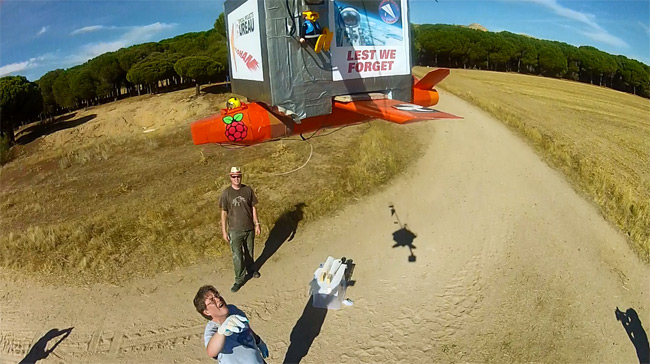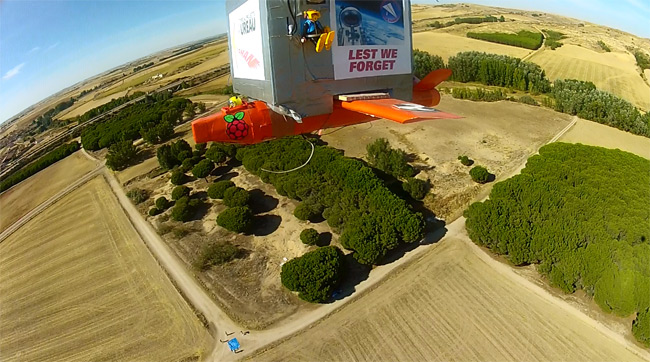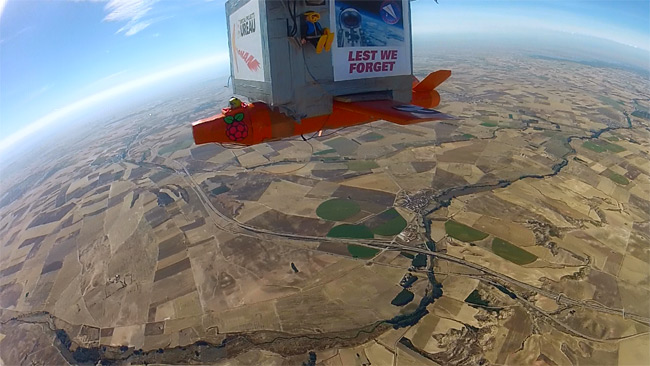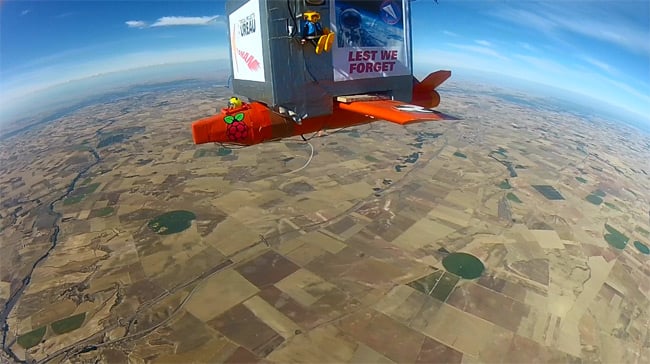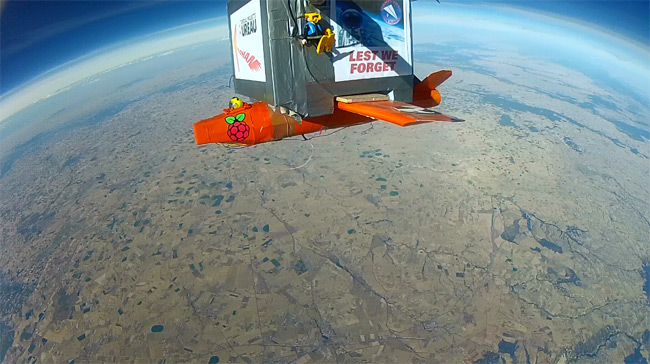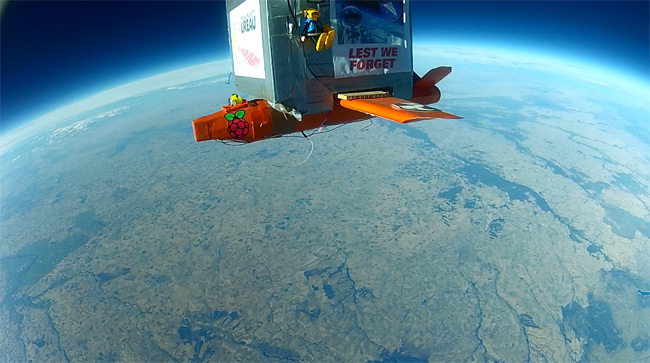 We say most of the flight, because it too got the living daylights knocked out of it on the landing. Luckily, it was mounted in a styrofoam box, which absorbed most of the impact: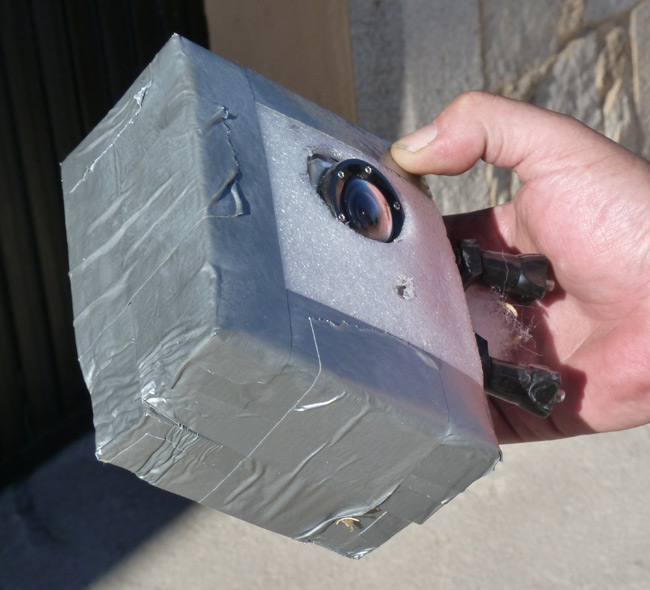 The hard landing meant we lost the footage just before impact - probably because of an interruption of the buffering to SD card process - but here's the last frame: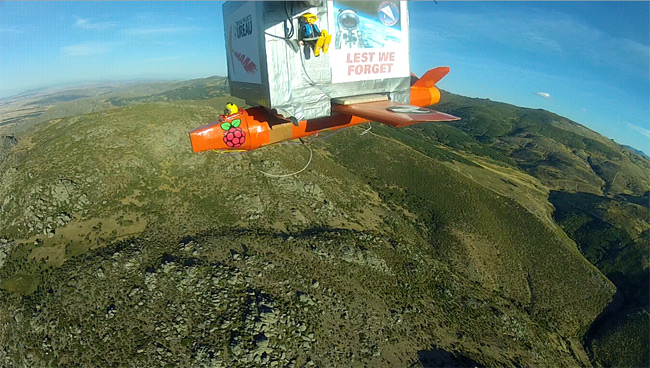 As for the cause of all this drama, the balloon was certainly to blame, having split prematurely instead of shredding at its burst point: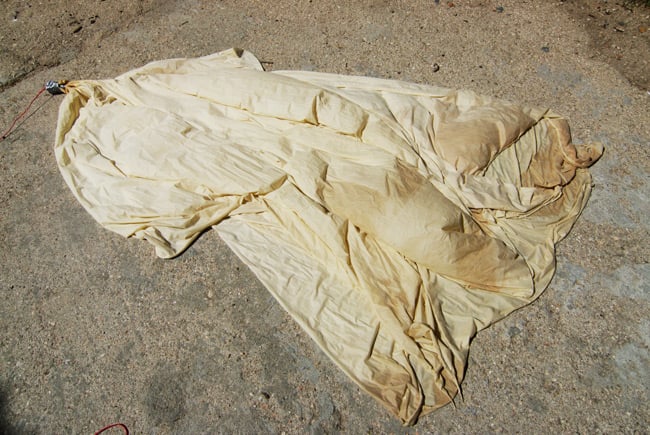 Well, there's no point in moaning about it now, and as readers will have realised we now have to knuckle down to a second igniter test flight test. That'll be tomorrow, and we'll give you the details later today so you can follow the action live. ®
Bootnote
We've got plenty more Picam stills, and we'll bring these to you as soon as we get a minute. Similarly, we'll put together a video from the GoPro footage.
---
Further LOHAN resources:
---

Sponsored: Minds Mastering Machines - Call for papers now open