North American teams land in Oz to race for the sun
A tubular belle from Canada and 160 km/h Michigan muscle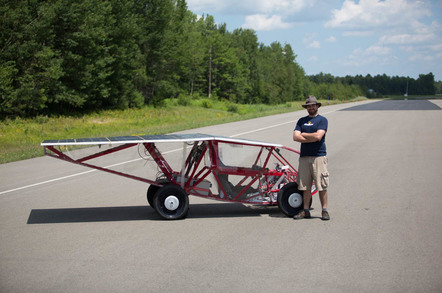 World Solar Challenge Canada is about to dispatch its World Solar Challenge entry on its trip to Darwin, with the Ecole de Technologie Supérieure of Montréal – ÉTS – sending its tubular Eclipse 8 on its way.
The Canadian team offers a stark contrast to the comforts of the Cruiser class, and even to most of the Challenger class cars. Its weight minimisation reaches all the way to the shell, which is 30 mm thick clear Makrolon polycarbonate, which means that for protection from the sun, the driver is going to have to rely on the shadow cast by the vehicle's 391 solar cells.
The 1200 W from the panels feed 435 Li-ion batteries, with three power optimisers designed by the ÉTS team feeding the four 500 W Bionx wheel motors.
The whole thing is wrapped in a 28 mm-thick steel tube frame, giving the car the look of a wire-frame model.
Already here is the University of Michigan team, "Generation", which arrived in early September and has already conducted some road tests in the form of a "mock race". As the team notes at its blog, its outback tests don't just deal with the business of rolling out the car on a sunny day and seeing how fast it'll move.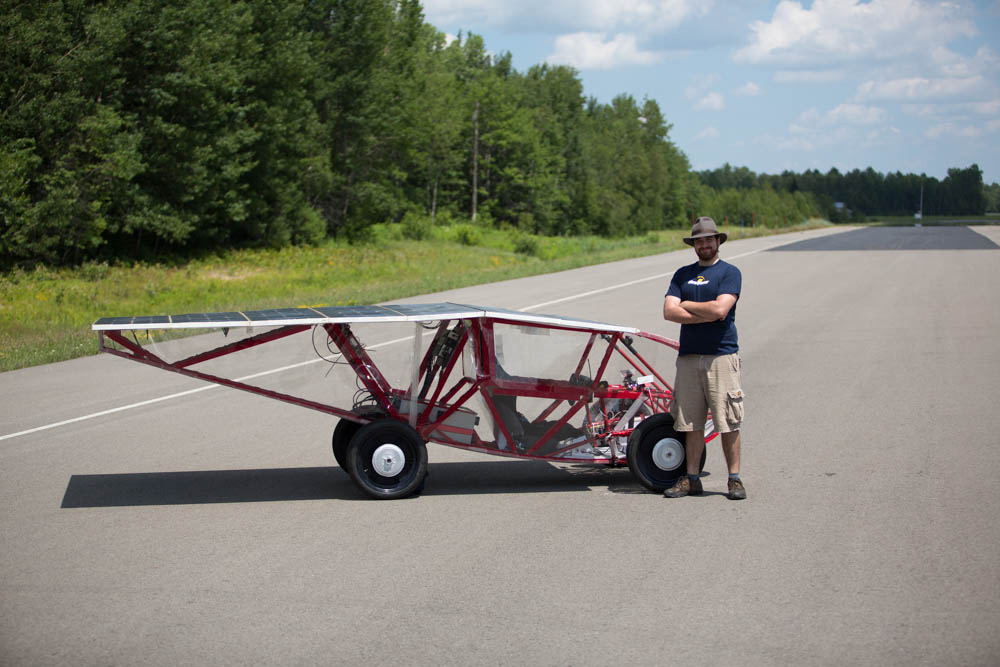 The minimalist approach: ETS Montreal's entry
The remoteness of the route also means teams will spend considerable amounts of time out of reach of all but satellite communications, which the Michigan group notes makes it a challenge to push software updates out to the car.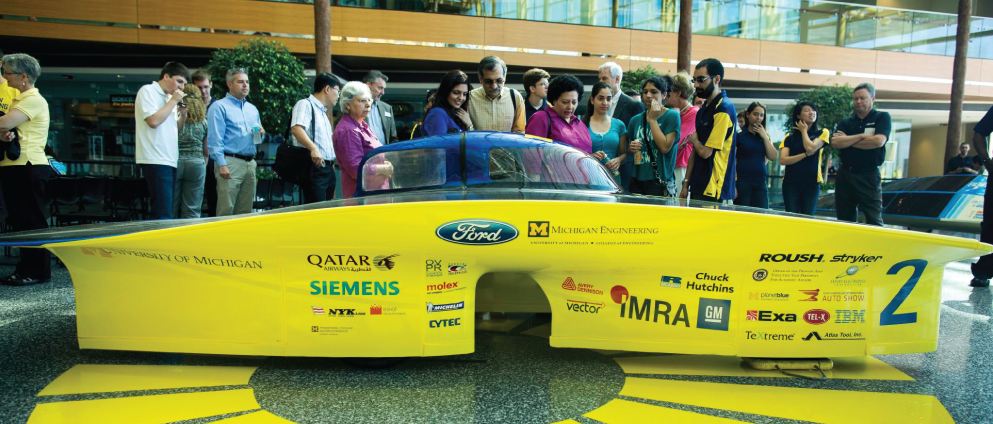 University of Michigan's Generation claims top speed of 160 km/h
It's not unfair to say that with the exception of outback towns like Tennant Creek, Katherine and Alice Springs, most of the run from Darwin to Coober Pedy has zero mobile coverage.
It's a much more conventional-looking entry than the ÉTS vehicle, with a carbon fibre body and chassis that integrates the panels, and a lot of aerodynamic work. The team claims a top speed for Generation of better than 160 km/h, with is rather faster than the Northern Territory's 130 km/h limit and embarasses South Australia's 110 km/h.
The Reg will again follow this year's World Solar Challenge from Darwin to Adelaide, a 3500 km journey through the dusty heart of Australia. Tune in for live coverage from October 4th. ®
Sponsored: Minds Mastering Machines - Call for papers now open