VCE plunges syringe into its channel arm, prepares to fire in a shot
Sleepy mid-market, snoozing dragon, hopes vBlock chumship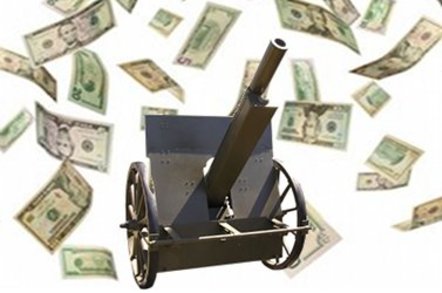 The Virtual Computing Environment (VCE) company will try to get entry level vBlocks shifting by relaunching a channel programme tomorrow with a fresh focus on mid-market sales partners.
The four year-old borg created by an alliance between Cisco, EMC and VMware still has just four resellers, three tech alliance partners, three integrators and one distributor on its UK books since forming in 2009.
EMEA channel director Jan Lawford, told us that channel development work remains very much in progress for VCE, admitting it has a "relatively immature" channel.
"[When I joined] we had partners across EMEA that had enjoyed a win with us but that the amount of value they'd added in that sales process and the engagement they'd had [with us] was pretty limited."
"Most had not developed any capability based on that experience and we had a pretty low level of enablement," she added.
The situation has changed, Lawford said, and while the reseller base remains small it includes big hitters such as Computacenter, SCC, Kelway, BT IENET and smaller outfit Novosco. Fallen 2e2 also used to be part of the VCE community.
Service providers and integrator partners include Getronics, Skyscape and ACS, Avnet is the UK distie and Cordys, Lakeside Software and Message Logic represent technology alliance partners.
Lawford said it is to relaunch the partner programme with a refreshed set of "benefits and requirements" that will introduce tiering and related performance rebates.
"This is not a recruitment push, said Lawford, "but the current programme is very dependent on partners meeting the certification requirements of our parent investor companies".
This means partners will not need to carry individual vendor accreditations for EMC, Cisco and VMware, which VCE reckons will be music to the ears of channel partners selling to mid-sized customers.
"Certainly at the lower end of our solution range, the 100 and 200 vBlock series, that will enable partners in that mid market space to engage more easily with us," she said.
Lawford said 87 per cent VCE revenues in EMEA were transacted with partners in 2012. ®
Sponsored: Minds Mastering Machines - Call for papers now open