'British Bill Gates' Lynch laments HP's Autonomy 'botch-up'
Ex-CEO reckons he can help UK startups ... unless they're social media sites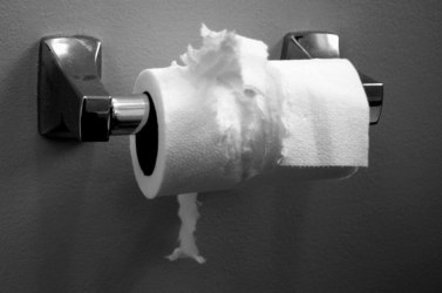 Mike Lynch, once billed as Britain's Bill Gates, has lamented the handling of his former company Autonomy, saying Hewlett-Packard fumbled the acquisition.
In a softball CNBC interview where he pushed his Invoke Capital venture fund, Lynch said Autonomy was the "next generation of software" until HP "dropped the ball".
In November last year, HP accused Autonomy of accounting impropriety and of misrepresenting its value during the purchase, wrote down the purchase to the tune of a whopping $8.8bn and then referred the matter to UK and US regulators. Lynch, Autonomy's founder and former CEO, has always denied any wrongdoing.
Today's CNBC interview was Lynch's first public comment on the fallout from HP's disastrous acquisition of Autonomy since he last blogged on the matter in March this year.
"It's a great shame," Lynch said. "Hewlett-Packard bought an amazing asset. It was unique - it was the next generation of software and they botched up handling it - and it's a great shame."
CNBC had put it to Lynch that while HP's $10.3bn purchase of Autonomy in 2011 was profitable for the Autonomy shareholders, including Lynch, HP shareholders were hit hard when HP wrote down the purchase by $8.8bn a year later.
HP has accused the Autonomy of accounting irregularities that lead to the over-valuation of the firm. It has referred the matter to regulators the Securities and Exchange Commission (SEC) in the US and Britain's Serious Fraud Office (SFO).
A year on, the SFO told The Reg the investigation is still ongoing and that no person has been charged. The SEC would not comment.
Blogging in March, Lunch said he welcomed the SFO investigation. He has always denied any wrongdoing and said he didn't understand why HP was raising the matter given it had conducted due diligence before buying Autonomy.
After the acquisition, Lynch and his Autonomy management team set up Invoke Capital with $1bn of capital.
Invoke on Monday announced its first investment, putting an undisclosed amount into a cyber security firm called Darktrace that uses mathematical research from the University of Cambridge in its software.
Lynch reckons there's much that his Autonomy expats can offer young British startups, including help on marketing, sales, support and distribution. "My little group of people have learned a few things along the way," he said.
Just don't come to Lynch with plans to be the next Twitter or Facebook. "We look for fundamental technologies – something that's really cleaver at the bottom of it. I'm not the person who's going to understand the next social media site," he said. ®
Sponsored: Minds Mastering Machines - Call for papers now open