From launch to orbit: The new commercial space pioneers
Who's who in the new astronautics industry
Sierra Nevada Corporation
In 2008, Dream Chaser developer SpaceDev was subsequently acquired by Sierra Nevada Corporation, a specialist maker of electronic systems for the space and energy sectors. Taking on Dream Chaser represented a major shift for SNC towards a serious space hardware, and the company was able to collect $212m in seed funding from NASA's Commercial Crew Integrated Capability programme.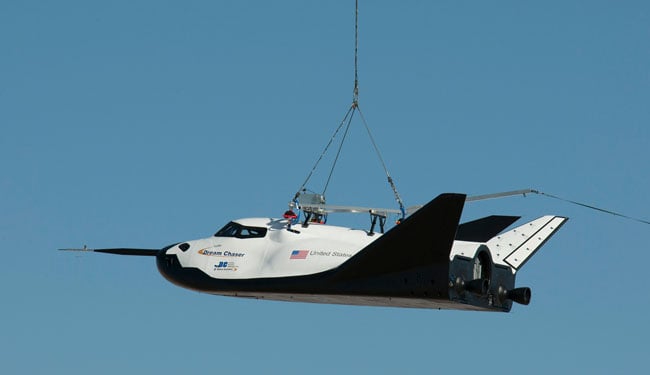 Dream Chaser in carry testing
Source: NASA/Carla Thomas
Dream Chaser is a vertical take-off, horizontal landing type – in many ways similar to the Space Shuttle or the Boeing X-37. In fact, exactly like the X-37, Dream Chaser will launch atop an Atlas V rocket, but instead of a secretive military payload, there will be seats for seven passengers. It's a sort of an orbital minibus, really. More similarities with the Space Shuttle include Dream Chaser's ablative thermal protection system and an ability to land on any runway suited to commercial air traffic. While relatively inexpensive to make, the ablative tiles will need to be regularly replaced, often after only a few flights.
Dream Chaser is powered by two HTPB (hydroxyl-terminated polybutadiene) and nitrous oxide hybrid rocket motors, which may sound familiar to folk following the technical specifications of Virgin Galactic's SpaceShipTwo. This is no coincidence, as SNC is building the hybrid motors for Branson.
SpaceX
SpaceX is possibly the most technologically successful competitor in the private space game. It's run by billionaire Elon Musk, he of Hyperloop high-speed transit system and Tesla e-car fame. Having successfully orbited a large cheese and resupplied the International Space Station, SpaceX has its sights on manned flights within two years and a voyage to Mars shortly afterwards.
The SpaceX portfolio consists of three vehicles: Falcon 9, Falcon Heavy and Dragon. Falcon 9 features nine - hence the name - of SpaceX's Merlin engines in its first stage (just one in the second), allowing it to carry payloads of 13 tonnes to low Earth orbit. Falcon Heavy adds a booster stage made up of an additional two Falcon 9 first stages for a total of 28 Merlins. It's capable of putting 53 tonnes of stuff into low Earth orbit, which is the largest payload capacity since the Apollo programme's Saturn V. Dragon is the capsule that sits on top of either Falcon.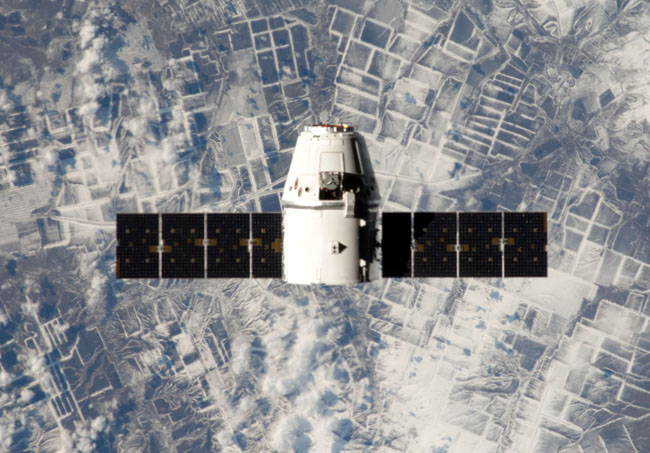 Space transport: SpaceX's Dragon - aka CRS2
Once Dragon qualifies for manned flight, the Falcon Heavy becomes an interplanetary transporter capable of taking crewed missions to the Moon and Mars. Off in the distance is the currently conceptual Mars Colonial Transporter, another Musk project shrouded in secrecy until it's fit for a full unveiling – slated to take place later this year.
Virgin Galactic
Yes, Virgin Galactic does feature twice on this list but there's a good reason for it. In addition to launching SpaceShipTwo and its postcard punters, the WhiteKnightTwo air lifter is also capable of providing a platform for something else: orbital satellite launches onboard LauncherOne.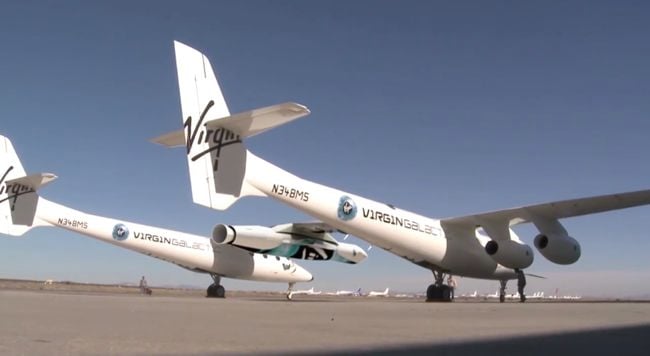 Mounted on WhiteKnightTwo: Virgin's satellite-shifting LauncherOne
With a two-stage configuration to be air-launched from 50,000 feet, LauncherOne is specified to be capable of delivering 225kg to a low inclination orbit, with this figure dropping to around 100kg for a 98-ish degree Sun synchronous orbit. Hopefully LauncherOne will be more successful in garnering demand than rival air launch system, Orbital Sciences' Pegasus.
XCOR Aerospace
Emerging in 1999 from the remnants of Rotary Rocket, XCOR is currently developing a sub-orbital spaceplane called Lynx. Although Lynx is not being pitched at space tourists, there is one passenger seat available alongside the payload bay. It's currently offering tickets at $95,000 a pop.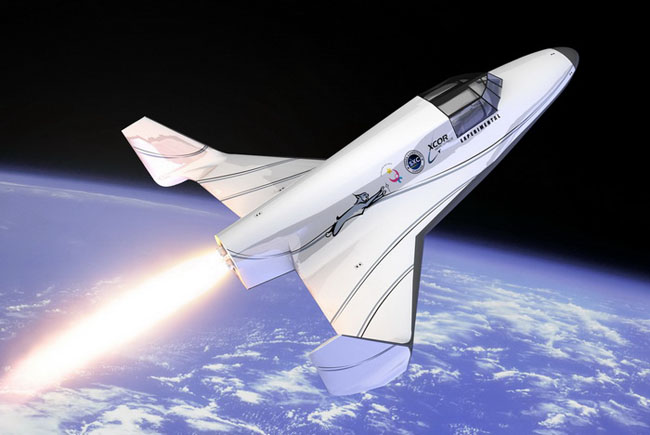 In development: XCOR's Lynx spaceplane
While Lynx is in development, XCOR has seen success in developing custom rocket engines for its customers, among them Lockheed Martin and Boeing joint-venture United Launch Alliance, which uses updates of the old Altas and Delta rockets. Additionally, XCOR designs, manufactures and sells low-cost, lightweight piston propellant pumps for a range of rocketry applications.
Perhaps the most promising of XCOR's innovations is a new fluoropolymer composite material, rather creatively called "Nonburnite" for its flame-resistant properties. As it turns out, Nonburnite is also lightweight with high tensile strength and minimal thermal thermal expansion, making it ideally suited to the liquid oxygen storage tanks that are so integral to XCOR's rocket engines. ®
Sponsored: Minds Mastering Machines - Call for papers now open