Box morphs into Google Docs competitor
Some operational transformation here, some node.js there, WAIT A SECOND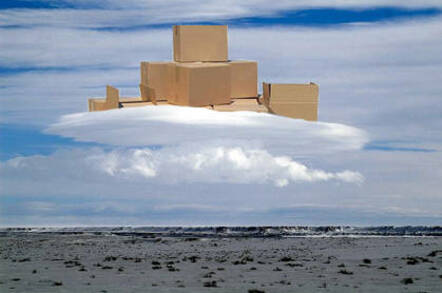 Document management startup Box has added a collaborative document editing technology to its product suite, taking on Microsoft's Office 365, Google Docs, and others.
The "Box Notes" product was announced by the company before dawn on Monday, just in advance of its document-sharing jamboree that BoxWorks kicked off in San Francisco.
Box Notes does what you would expect: you can write documents, share them with people, collaboratively edit the aforementioned documents, and add video and image content. There are a few inventions as well, such as "Note heads (aka profile pictures), though they are mostly about buffing the service for the aesthetically inclined.
The underlying premise of a product like Box Notes is that managing projects is difficult and a software-based approach will smooth this over. We all know this isn't quite the case, but at least it makes it easier to work from home.
The technology uses node.js and etherpad lite, and draws from the tech field known as "operational transformation" to make sure that updates get written to the cloud master and synced down with all the participants. After a bit of light grilling, the company's VP of engineering Sam Schillace admitted that if two people are editing the same line frenetically, the system can get a bit wobbly.
"It's theoretically possible to get to a state where the server cannot figure out changes, but that's pretty rare," he said. "The deltas you are sending back and forth is pretty small. It only happens if two users are fighting over the same line in text."
Documents fiddled with in notes are stored locally and also synced to Box's cloud, which is based out of colocation facilities.
We asked Schullace whether Box might let people install the tech locally to deal with compliance or security concerns. "From my perspective... hybrid is kind of the worst of both worlds," he said. "You still have to maintain your own stuff [but] everything is on the internet."
Box Notes will be available as a part of Box next year, and is in a limited beta with certain customers today. With the technology, the company is heading in the opposite direction of Salesforce, whose recent Chatter upgrade was designed to make sure the company did not assume control over people's data, and did not compete with incumbents such as Microsoft and Google. ®
Sponsored: Learn how to transform your data into a strategic asset for your business by using the cloud to accelerate innovation with NetApp