'Who knew in 1984 that Steve Jobs would be Big Brother?'
Plus: 'I assure you, Moore's Law is alive and well'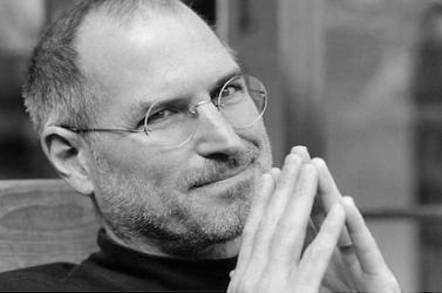 Quotw This was the week when Linus Torvalds, chief Penguin of LinuxLand, unleashed not one, but two mighty rants on the interwebs. First, Torvalds said he resented recent attacks on the integrity of the kernel's security.
This is after a call was made for the use of Intel processor instruction RdRand for generating random numbers to be pulled from the kernel, purportedly by a lad from Yorkshire who reckoned it could be influenced by US spooks to produce cryptographically weak values.
He branded a petition asking for it to be pulled "ignorant". In a comparatively restrained rant, he said:
Where do I start a petition to raise the IQ and kernel knowledge of people? Guys, go read drivers/char/random.c. Then, learn about cryptography. Finally, come back here and admit to the world that you were wrong.

Short answer: we actually know what we are doing. You don't.
Clearly, that little episode was enough to ramp his irritation up to its max, because the next time he lost it, he really lost it. Replying to a debate about ARM systems-on-a-chip (SoC) and how they need to be handled under Linux 3.12, he said:
I still really despise the absolute incredible sh*t that is non-discoverable buses, and I hope that ARM SoC hardware designers all die in some incredibly painful accident.

So if you see any, send them my love, and possibly puncture the brake-lines on their car and put a little surprise in their coffee, ok?
Speaking of US spooks, the NSA apparently can't believe how easy we all make it for them to spy on us, according to the latest revelations. New documents detailed by Spiegel Online refer to the ease of getting data through iPhones, BlackBerrys and Android mobes with one analyst presentation talking about how extensive surveillance methods against fanbois already are:
Who knew in 1984 that [Steve Jobs] would be Big Brother and the zombies would be paying customers?
In other iPhone news this week, Apple had a typical song-and-dance introduction to its latest iMobes, the 5S and 5C, though they don't seem to have blown anyone's socks off. In fact, some folks are actively against them, including the Free Software Foundation, which reckons that the new fingerprint recognition feature is an absolutely terrible idea. Executive director John Sullivan said:
We can't imagine a more hostile reaction to the wave of privacy concerns sweeping the world right now than debuting a proprietary, network-accessible fingerprint scanner as your new 'feature'.

Apple has given us new hardware with the same old restrictions, allowing only Apple-approved software, putting users – along with their data, their privacy, and their freedom of expression – at the mercy of programs whose operations are secret and demonstrably untrustworthy.
But others, like Rik Ferguson, veep of security research at Trend Micro, thought the privacy concerns were a bit overegged:
Why is a fingerprint sensor on an iPhone such a violation of privacy when laptops have featured them for years and no one even blinked? Giving our fingerprints to Wintel PCs and various border control for years but Apple = NSA? This is crazy.
This was also the week when Intel came to tell us that Moore's Law is not dead after all, because it's got the first 14-nanometre PC. CEO Brian Krzanich said at the Intel Developer Forum:
This is it, folks. Fourteen nanometres is here, it's working, and will be shipping by the end of this year.
While Intel president Renée James added:
Moore's Law has been declared dead at least once a decade since I've been at Intel and as you know – you heard from Brian – we have 14 nanometre working and we can see beyond that. I assure you it's alive and well.
And finally, Britain's favourite guy-with-animals-off-the-telly David Attenborough has claimed that humans have managed to stop the process of natural selection:
I think that we've stopped evolving. Because if natural selection, as proposed by Darwin, is the main mechanism of evolution – there may be other things, but it does look as though that's the case – then we've stopped natural selection.

We stopped natural selection as soon as we started being able to rear 95-99 per cent of our babies that are born. We are the only species to have put a halt to natural selection – of its own free will, as it were.
But fear not. While we might not be getting telepathic powers or doing some other cool thing with that unused bit of brain we cart around, it's not time to despair yet:
Stopping natural selection is not as important, or as depressing, as it might sound – because our evolutionary process is now cultural.

Humans have a great cultural inheritance as well as a physical, genetic inheritance – we can inherit a knowledge of computers or television, electronics, aeroplanes and so on. Each generation has got all these books that tell them these things, so our cultural evolution is proceeding with extraordinary swiftness. ®
Sponsored: Minds Mastering Machines - Call for papers now open