Here at last, our 3D beauty: Vulture 2 spaceplane flies in
Hot off the printing press, unboxed and ready for assembly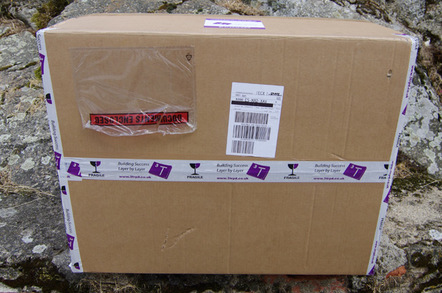 Cue the traditional portentous drumroll, fanfare of trumpets and roar of the crowd as we announce that yesterday evening, a bloke in a white van rolled up to the door of the SPB's mountaintop headquarters bearing a big box...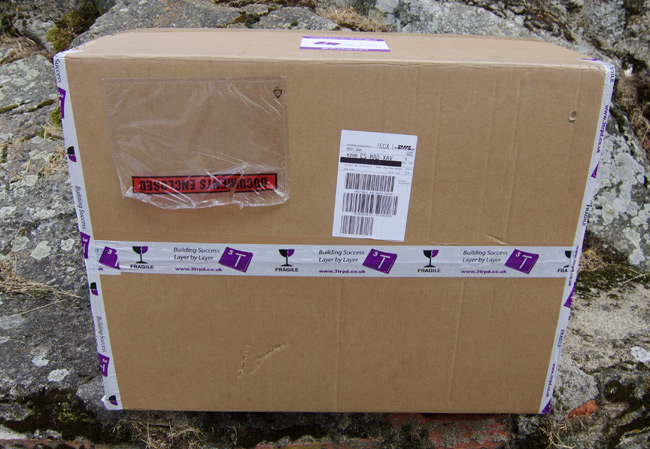 ....containing the components of the Low Orbit Helium Assisted Navigator (LOHAN) Vulture 2 spaceplane: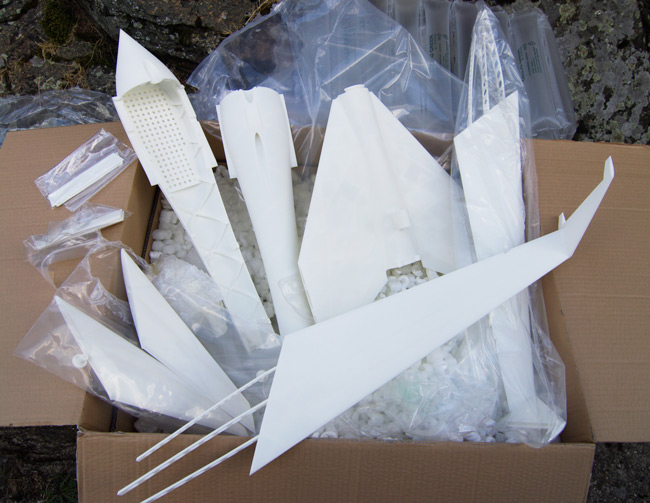 We apologise for the rather uninspiring snap, but rest assured our aircraft is a thing of great beauty, made all the more impressive for being among the world's first entirely 3D-printed airworthy vehicles. Of course, we'll bring you more comprehensive picture coverage when we've recovered from the excitement and got the thing properly unpacked. Expect a suitably formal unveiling in due course.
In the meantime, we invite you to join us in raising a glass or two to Southampton Uni postgrad students David Cooper, Chris Dodd and Amrith Surendra, designers of the Vulture 2.
Similarly, we offer a toast to 3T RPD Ltd, whose 3D printing machines hewed the spaceplane from the living nylon: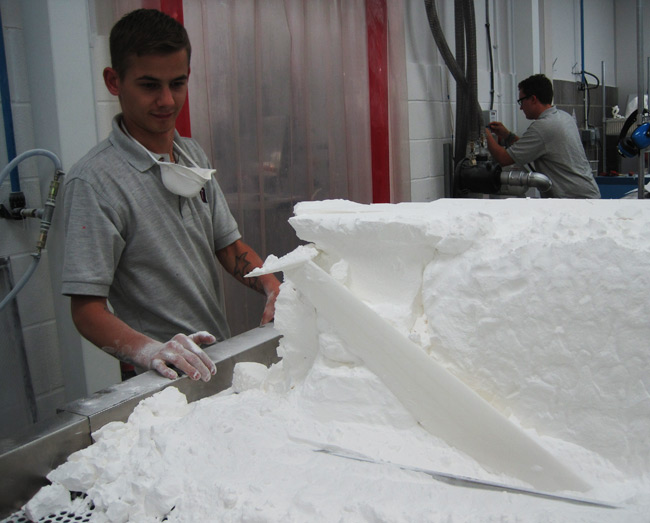 Top work. For those of you who inexplicably missed the Vulture 2 design saga, here are the various CAD renderings as revealed over the past few weeks: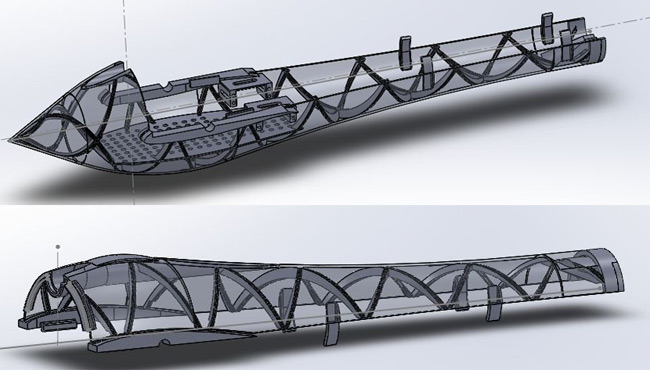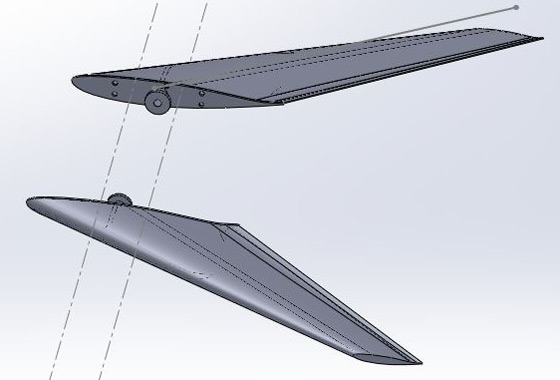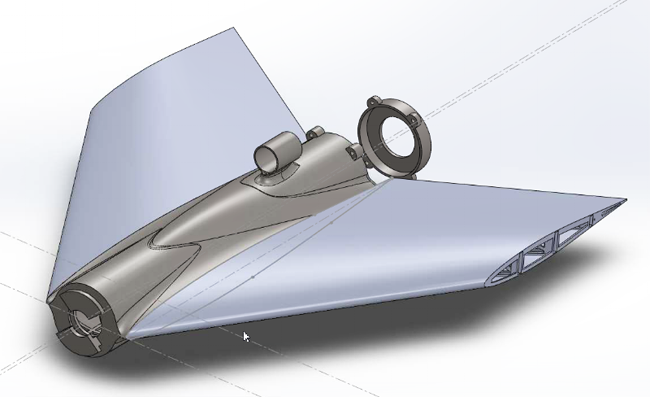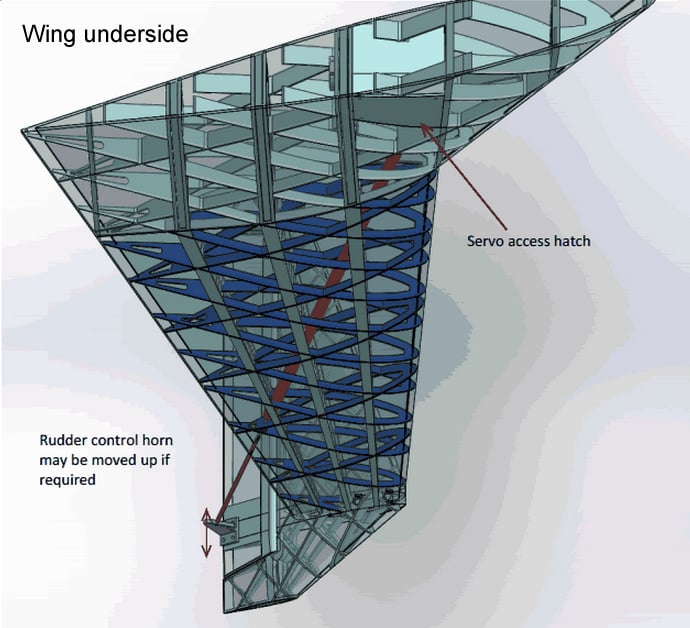 So, it's all hands on deck to put the Vulture 2 together, after which we have to install the autopilot and control systems. More follows... ®
---
Further LOHAN resources:
---

Sponsored: Minds Mastering Machines - Call for papers now open