CSC boss post-NHS IT flop, Ford CEO 'pitched' as the next Steve Ballmer
Top Microsoft investors said to have lightly leaned on Gates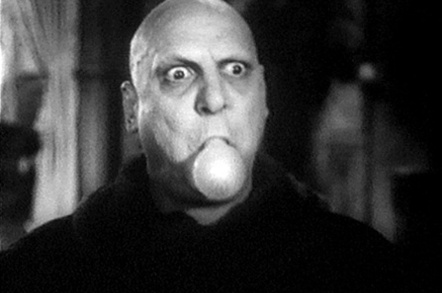 Three top Microsoft shareholders have apparently recommended the CEOs of car-maker Ford and IT giant CSC as possible replacements for chief exec Steve Ballmer - because both bosses are in the middle of trying to turn around their companies' fortunes.
It's claimed the three investors want the Microsoft board to consider Ford Motor Company big cheese Alan Mulally and Computer Sciences Corp (CSC) leader Mike Lawrie for Redmond's top job after Ballmer announced he was retiring.
A special board committee, whose members include Microsoft co-founder Bill Gates and company director John Thompson, is in charge of picking the next Microsoft CEO. They are said to be working down a list of 40 candidates, which includes Redmond insiders and outside executives.
The names of the shareholders pushing for Mulally and Lawrie were not revealed by Reuters, which reported that the investors put forward the pair of CEOs to the aforementioned special committee.
Mulally became Ford's president and CEO in September 2006. In 2005, Ford recorded its 10th year of declining market share and surrendered the title of best-selling car brand to General Motors' Chevrolet. Ford's slice of the US market was 17.4 per cent, down from 24 per cent in the decade before. Meanwhile, the company was transferring billions of dollars to Jaguar Cars, which it had bought in 1990 for $3bn (and later sold to Tata Motors in 2008).
Mulally inherited a company going through a restructuring plan, but he tore up that design and drew up his own two weeks after starting at Ford. His blueprint for the motor giant closed plants and cut staff, with early retirement and redundancy offers made to the company's 75,000 workers. Its US market share rallied in 2009, climbing to 16.5 per cent in 2011, although it is still falling in Europe.
Ford is now restructuring its European operations and building factories in China. The company in August reported its best month of car sales since 2007, but it's still not number one – that title is now held by Toyota.
Ford missed its targets for 2012 and cut Mulally's bonus by 27.6 per cent. He received $2m in salary, $3.95m in bonuses and $15m in stock. Ballmer was given substantially less – a total package of $1.3m in salary, bonus and stock in Microsoft's last fiscal year.
Not only could Ford's man be too expensive for Microsoft, but he's also committed to stay with the car manufacturer until the end of 2014.
Lawrie – previously an IBM executive for 27 years - has been CEO of lumbering integrator CSC since February 2012. CSC was losing money, fumbled NHS IT projects that cost British taxpayers £10bn until it was axed in 2011, and it was laying off hundreds of staff as a result of that fiasco. Under Lawrie, CSC has improved sales and further reduced costs.
Before CSC, Lawrie was CEO of British software maker Misys, which had also been working on an NHS electronic patient records system. Lawrie was on a £550,000 base salary with a bonus of up to 200 per cent of that based on the group's operating profit. He is credited with improving revenue and satisfaction among customers.
Before Misys, Lawrie was the boss of customer relationship management software maker Siebel. He also has a relationship with new Microsoft board member ValueAct – he was a general partner with the San-Francisco VC from 2005 to 2006. ®
Sponsored: Minds Mastering Machines - Call for papers now open