Amazon cloud erupts in Intel BRANDGASM
Intel Inside disclosure sheds light on EC2 brains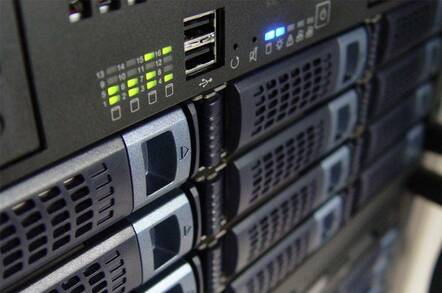 IDF13 Amazon has fessed up about the types of Intel chips it has in its cloud, pulling back the curtain on its hitherto dark infrastructure underlay. 
The deal was announced on Tuesday at the Intel Developer Forum in San Francisco, and sees Amazon give more detail than ever before on the processors that sit inside its cloud, with an emphasis on talking up the Intel features.
Amazon says the disclosure was motivated by demand from customers, and Intel says the deal is to give the company some brand recognition in the cloud. Neither company would answer specific questions by The Register on whether this gave AWS a discount on the mountains and mountains of chips it buys from Intel.
The disclosure means Amazon is now giving information on the specific Intel Xeon chips that sit inside some of its instances, and outlining instance-by-instance support for three specific Intel features: AES New Instructions for encryption, Advanced Vector Extensions for apps that need to juggle a ton of floating point calculations, and Turbo Boost to offer occasional overclocking on Intel chips.
The specific Intel Xeon chips that Amazon disclosed use of include the E5-2670 for general purpose instances, the E5-2650 for storage optimized ones, and the X5570 for one of Amazon's GPU instances, according to the datasheet.
Intel's data center chief Diane Bryant said the company has "had a multi-year collaboration with Amazon," and explained "they can get a premium for the Intel instance that has security features." She wouldn't tell us whether Intel supplies Amazon with custom chips, though it does make custom chips for Facebook and eBay.
The deal also means that in the age of the cloud, where hardware becomes hidden, Intel can "remain relevant in the end-user's eyes," she said.
Alongside the announcement,  AWS's head of worldwide marketing, Ariel Kelman, confirmed that Intel's latest high-end Xeon, the two socket Xeon E5 2600, would be coming to Amazon Web Services later this year.
When we asked Kelman whether he could give us further information on how or what AMD processors Amazon uses, he said "Intel is the only processor we've talked about so far." We're sure that AMD, whose Opteron chips sit inside some of Amazon's "micro" and other instances, is crying into its fabs at the announcement, but at the time of writing, AMD had not responded to requests for further information. ®
Sponsored: Learn how to transform your data into a strategic asset for your business by using the cloud to accelerate innovation with NetApp