China's corruption crackdown killing off Unix
EMC chaps say big projects look suspicious in current political climate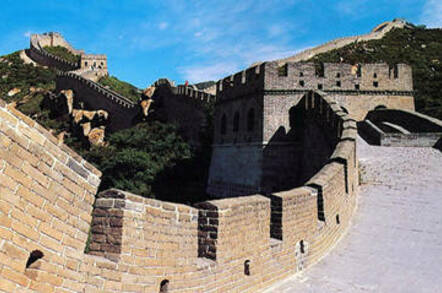 China's crackdown on Bo Xilai and other scandal-hit Communist Party outcasts may be making Unix systems less attractive behind the Great Firewall.
That's the opinion of EMC's president for Greater China, Denis Yip, who last week told attendees at an EMC Forum event in Hong Kong that the "political environment" across the border had made IT buyers more careful about where and how they spend their money. Virtualisation on x86, he said, is the big winner.
China has in recent weeks been gripped by the trial of ex-Chongqing party boss Bo Xilai, in part thanks to the trial court's decision to shared details of the trial on Sina Weibo (often described as China's Twitter). Another high profile trial, of former railways minister Liu Zhijun, saw a suspended death death sentence handed out last july.
Both trials have been mentioned by new president Xi Jinping as part of a major crackdown on political corruption and bribery.
EMC's Yip told EMC Forum that the corruption crackdown means "purchasers of IT are becoming more cautious", because spending up big now attracts a lot of scrutiny. Buying servers with lots of unused capacity therefore looks suspicious.
"The trend is that people are putting new applications on virtualised environments," Yip added. "Chinese customers are spending less money … people are not willing to spend big money on mainframes – the Unix big guns – but are switching to x86 environments."
Of course, this trend benefits EMC, which is itself transitioning from a traditional storage company to one which can support the "cloud and big data era". So a pinch of salt seems appropriate here.
Even with that seasoning, Yip said business in China looks great because the central government has already invested heavily in over 80 "City Cloud" projects all over the country, with the help of EMC.
Often located in relatively remote areas with no existing IT infrastructure, these projects usually require the building of new cutting edge datacentres from scratch, with EMC aiming to contribute to 1,000 of these over the next five years, Yip explained.
APAC was the fastest growing region for the storage giant in 2012, growing 14 per cent year-on-year, compared to single digit figures in other regions, while China grew 20 per cent.
The firm wants the PRC as its "biggest base outside the US" and Yip has set an ambitious five-year target of growing its big data business ten-fold and grabbing more than a 50 per cent share of the "enterprise class datacentre market".
It won't all be plain sailing though, with local hero Huawei mentioned several times as a competitor.
"In China we'll be partnering a lot more with local companies … otherwise competing with Huawei will be more difficult," Yip warned.
EMC's enterprise storage division president Brian Gallagher told The Reg that Huawei mainly competes "at the low end", in the block storage space.
"They're going after the giants, Cisco on the networking side and the storage giants in the industry," he said. "We'll continue to invest in R&D and M&A however they're seeing decent growth rates." ®
Sponsored: Minds Mastering Machines - Call for papers now open