Data broker Acxiom lifts skirt, reveals your private bits
Company considered largest holder of consumer data crowdsources corrections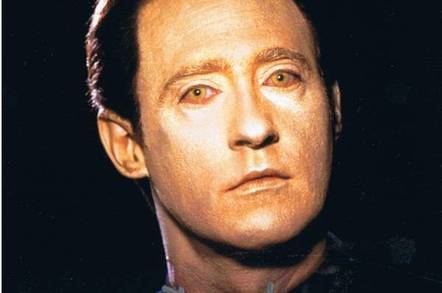 One of the world's largest data brokers, Acxiom, has posted a project that either allows people to correct errors in their data, or turns individuals into mechanical turks working on an unpaid data quality project.
Acxiom collects data from a vast range of sources and on-sells in portfolio of products aimed at marketers. The low-profile company's critics describe it as a cynical hoarder of personal data, a charge the company resists.
It does, however, admit it has a problem with CEO and President Scott Howe writing last Friday that "Companies like ours haven't historically done a good job of educating people on what we do with data about them. Largely because of that, misperceptions abound."
Acxiom' answer is a new site, AboutTheData.com that lets Americans look up and correct data themselves, but only after a detailed sign-on process whose collection includes the last four digits of their social security number.
Howe promises that sign-on data is not used for marketing purposes, even if the rest of the data is only there for that reason.
That data has now sparked controversy for a different reason: it's rubbish.
As Forbes reports, Acxiom's data has qualities that will be depressingly familiar to any database administrator: it's full of errors that range from the minor to the hilarious.
The Forbes article notes that in a small sample of individuals looking at their dossiers, errors ranged from nationality, household income, purchase habits, marital status, number of children – pretty much everything. As Penn State professor Adam D Smith said, "the data they had on me stank".
As is noted by one of the Forbes interviewees, the service also means punters will be donating their time and effort to correcting datasets held by one of the world's largest data brokers. The company is also criticised for opening only a couple of dozen of the hundreds of data points it holds on individuals.
AboutTheData also lets visitors install an opt-out cookie that will block advertising targeting based on Acxiom's brokered data. It won't block the ads: the company warns the result will merely be that someone with the no-track cookie installed will merely receive "generic" advertising instead. Since the howlers in its dataset identified a Georgian biology and anatomy teacher outed as a buyer of plus-size lingerie, the generic option would probably be an improvement. ®