Australia's opposition cuts funds to IT research outfit
NICTA's future in doubt as $AUD42m funding chopped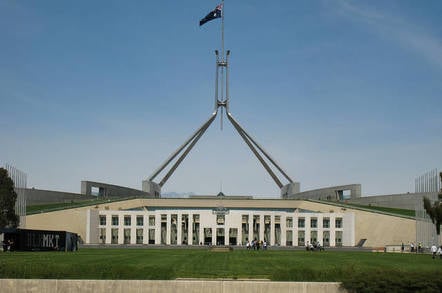 National ICT Australia (NICTA), the IT research organisation established by a Liberal/National coalition government in 2002 may not survive the next government of that political persuasion, after the body that funds it was earmarked to have its funding cut.
Australia goes to the polls on Saturday, with the right-leaning Liberal/National coalition a hot favourite to take office and relegate the governing Labor party to opposition.
We'll spare international readers the details, but the coalition waited until less than 48 hours before the poll to release details of just what programs it would cut. Point 9.9, on page six of the list is labelled "Discontinue direct Commonwealth funding to ICT centre of excellence," the body that funnels funds to NICTA, and removes $AUD21m in funds promised for each of 2014 and 2015.
NICTA's primary goal is described as being "to pursue high-impact research excellence and, through application of this research, to create national benefit and wealth for Australia." Just how a funding cut aids the coalition's "economic plan to boost growth and jobs" has not been explained.
The costings document released today also reduces funds to a manufacturing technology innovation centre, despite a strong manufacturing sector being a plank of the coalition's plans. The plan also removes immediate tax write-downs for small businesses, a change that means technology purchases have to be depreciated over several years instead of instantly. ®
Sponsored: Minds Mastering Machines - Call for papers now open