Rackspace cracks wallet on cloud 'developer discount'
If you pay them, they will come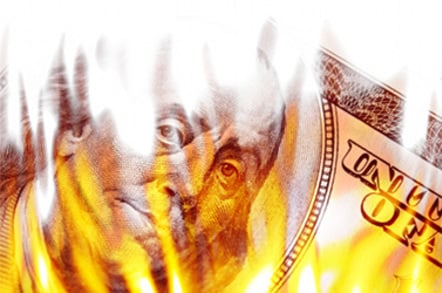 Rackspace has is seasoning new developer accounts with cloud credits as the Texan company tries to lure punters into its bit barns.
The "Developer Discount" program was announced by the company on Tuesday, and will see it give developers new to the service $50 of account credit per month.
"Developers, hackers, devops people and makers of the digital age – you are the engines of the tech world," the company blustered in a canned statement.
Upon signup, new devs will find their developer account credited with $50 a month for six months. The discount does not rollover, and applies to US and UK data centers. It is not applicable for the company's "Cloud Sites" or "Managed Cloud" offerings.
The discount comes during a crucial year for Rackspace in which the company, like so many others, struggles to retain developers in the face of scrappy low-cost startups such as Digital Ocean, and feature-rich megaclouds such as Amazon Web Services or Windows Azure.
But how does the giveaway stack up? With $50 a month developers could get:
Two 20GB Linux server with 512MB of RAM, 1 vCPU, 20GB of disk storage, and a relatively slow public network connection of 20Mbps and 40Mbps for $32.12 a month.
10GB of SSD-backed storage for $7 a month
100GB of outgoing bandwidth for $12
Rackspace's database servers start at $43.80 a month, so the offer is not applicable to sophisticated application stacks.
There is no expiration date on the offer, and it is the first of its kind to be run by the company, an employee confirmed to El Reg.
Rackspace's public cloud business grew 36.4 percent to $99m last quarter, but sales and marketing costs zoomed up 26.5 percent to $52.3m, as the company learned that with the cloud it's not a case of "if you build it they will come" – you need to persuade them. ®
Sponsored: Minds Mastering Machines - Call for papers now open