South Carolina couple cop cuffing for shed shag
Plenty of wood on display in DIY store copulation outrage, claim plods
An amorous South Carolina couple copped a cuffing last Wednesday while allegedly making the beast with two backs inside a Home Depot display shed.
According to the Smoking Gun, cops were called to the DIY chain's North Charleston branch shortly after 8.30am "in reference to a male and female entering a display shed on the property, closing the door behind themselves and remaining inside", as officer James Roberts' police report puts it.
Roberts continues: "After arriving, we inspected the sheds that were on display and located the suspects inside one of them. The female was partially clothed; the top of her dress untied and hanging at her waist. The male was not wearing his shirt and he had his pants down near his knees, his penis was exposed."
According to Roberts, it "became apparent that they were engaged in sexual intercourse within the shed".
The male half of this sheddy liaison was identified as Shaun Ramone Bowden, 31. His female companion initially gave her name as Jessica Anna Craig, but her cover was blown by "documents inside her purse", which revealed her to be Emily Taylor Craig, 20, cops said.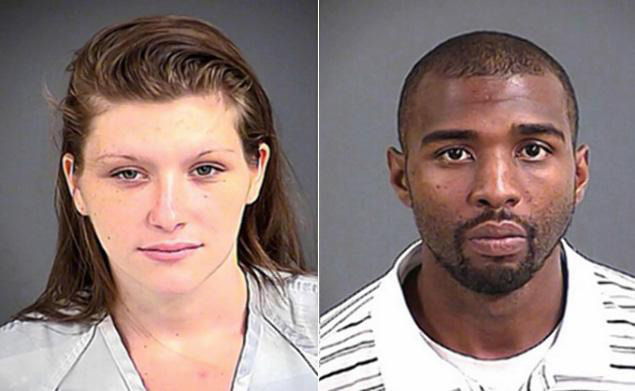 Next time, get a room: Emily Craig and Shaun Bowden pose for North Charleston Police mugshots
Craig was charged with "disorderly conduct for creating alarm and being a nuisance on the property of Home Depot", and "providing false information".
Bowden will face similarly face a disorderly conduct charge, as well as an "indecent exposure ... for having his genitals on public view" rap.
The pair are due before the beak on 19 September.
Disappointingly, there are no details on just what kind of structure hosted the alleged shed shag. Home Depot offers an impressive range of plastic and wooden models, so you can take your pick. ®
Sponsored: Minds Mastering Machines - Call for papers now open