Lenovo chief Yang wangs hefty bonus wodge to workers
10,000 employees at world's biggest PC maker to benefit from payout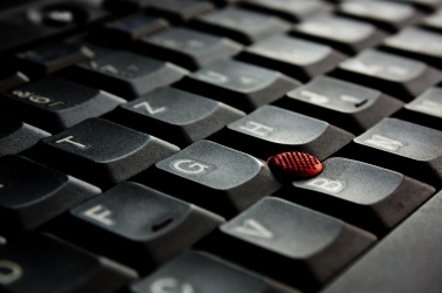 Yang Yuanqing, CEO of the world's largest PC maker, Lenovo, plans to share a portion of his whacking great bonus with staffers for the second year in a row following bumper sales figures.
A pool of 10,000 workers out of the firm's more than 30,000 employees will each be given a piece of the $3.25m portion of Yuanqing's bonus, according to a memo written by Gina Qiao, senior vice president of human resources.
"Employees who receive the bonus are mostly those in manufacturing paid on an hourly basis, who are not eligible for other bonus programs or sales commission," said the company in a canned statement.
"This payment is personally funded by Yuanqing," Qiao said. "He believes that he has the responsibility as an owner of the company, and the opportunity as our leader, to ensure all of our employees understand the impact they have on building Lenovo."
The payment will be handed to Lenovo staff in 20 countries, although about 85 per cent of the recipients live in China. A spokeswoman at Lenovo UK confirmed to The Register that a small number of British workers will also be receiving the payment.
Assuming all the workers receive $325 each, this will work out as about a month's pay for the average city worker in China, who, according to the National Bureau of Statistics, earns about $392 a month.
Yang, of course, is paid much more than the average worker, with a total remuneration of $14.6m last year, a bonus of $4.23m and incentives of $8.94m. He holds about 744 million shares in Lenovo.
Last year, Lenovo posted whopping revenues of $33.8bn and shipped 52.4 million PCs. Wang promptly handed out a cool $3m from his bonus packet.
In the South China Morning Post Doug Young, a Reuters journalist and blogger who has lived in China for 15 years, wrote: "It's refreshing to see Lenovo's chatty CEO Yang Yuanqing finally doing something besides boasting about his big plans for the company, with word that he is donating a big chunk of his annual bonus to ordinary employees.
"I'm a bit too jaded to believe that Yang's donation of US$3m is a purely selfless act, since he was quite willing to give the media a detailed account of his decision. Still, the latest news comes as a nice break from the usual chatter about new M&A targets and other global aspirations from one of China's most successful tech firms."
Lenovo is rumoured to be planning a buyout of beleaguered Blackberry. ®
Sponsored: Minds Mastering Machines - Call for papers now open