Punter strikes back at cold callers - by charging THEM to call HIM
Two can play at that game, you telespamming gits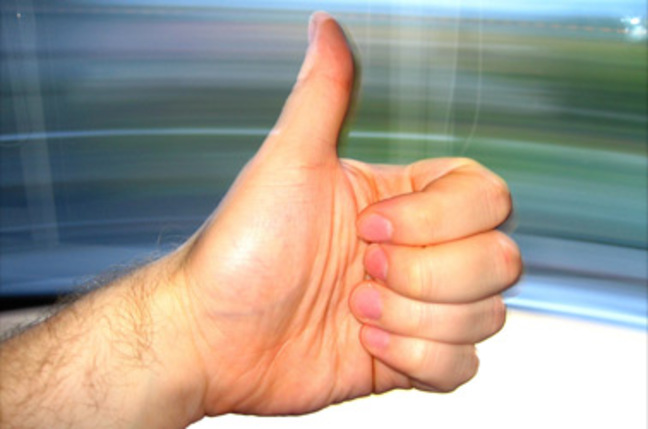 Two years ago Lee Beaumont, fed up of receiving daily phonecalls from telemarketing agencies, connected his home landline to a premium rate phone number and started cashing in on cold callers - covering his costs in less than two months.
Beaumont splashed out £12 on an 0871 premium rate phone number, which he promptly gave to the various companies who cold-called him.
"I was getting annoyed with the PPI calls when I'm trying to watch Coronation Street for instance," he said, "so I'd rather have an 0871 so I can make 10p a minute."
Beaumont posts regularly to the conversation boards run by Which? Magazine, but recently appeared on the BBC's You & Yours programme to explain how the system works and how he's making money from those who choose to ring him up to flog him stuff.
"When I first got the number i was making around £7 a month from it" he explains. "So it paid for itself in less than 2 months. But my cold calls have slowen down loads this year." [sic]
By charging callers 10p/minute Beaumont gets seven pence of every ten while the hosting company takes the rest. Perhaps more importantly, the number of cold calls has dropped off dramatically; he's now down to an enviable dozen a month, down from 30+.
One is supposed to be able to opt out of cold calls; the UK's Telephone Preference Scheme takes a note of one's number and passes it on to reputable companies who stop calling. Sadly there don't appear to be very many reputable companies and as many calls originate outside the UK, they're beyond the reach of the regulator anyway.
Ofcom is trying to help, insisting on caller ID so people can more-easily reject calls and make accurate complaints, but mostly it's the price we pay for the collapse in the cost of communications.
Unless we follow Beaumont into billing the callers for our time. Not that we'd get a lot: apparently he received 16 cold calls in August which earned him £2.87, and that's by publicising the number as widely as possible - including posting it to Twitter.
He also has a Leeds landline number, but reports that as this is shared only with his mum and best friend it doesn't get any cold calls. Companies get the 0871 number and when they notice the nature of the number he explains it's to prevent cold calling and few seem bothered.
But that may be his downfall. As PhonePayPlus (the premium-rate regulator) explained to You & Yours, those running such a number have a responsibility to inform callers about the billed rate, and should anyone complain about Lee Beaumont's subversion of the system then he, and the company hosting the number, could be fined - Lee might not care, but his hosting company might now be getting a little nervous. ®
Sponsored: RAID: End of an era?