Apple tops target list for litigious patent trolls
Follow the money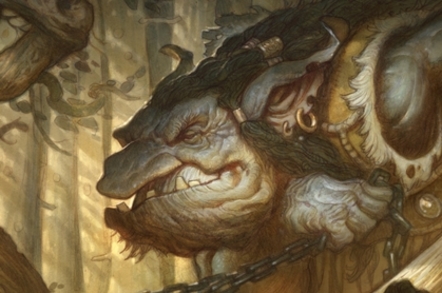 Apple has gained the dubious honor of being the top target for patent trolls, or to give them their polite title, Non-Practicing Entities (NPE).
Patent Freedom, a collection of companies that monitor the booming NPE industry, reports that in 2012 Cupertino topped the list for patent litigation with 44 cases brought and another 24 pending from the first half of this year.
The previous year's most-litigated company was Samsung, but the Korean manufacturer only picked up 37 lawsuits in 2012 to snatch second place. Verizon, LG, and Google tied for third with 25 legal challenges apiece.
Apple also tops the cumulative lawsuit count for the four years that Patent Freedom has been publishing its league table, with a total of 171 actions since 2009; HP is second at 137, ahead of the 134 claims Samsung has had to deal with. The data comes from the monitoring of 710 NPEs, which have filed in excess of 30,000 legal cases over the years.
"NPEs continue to target many large and high-profile companies quite relentlessly," Patent Freedom said in a statement. "There are clear indications that NPEs in recent years increasingly seek to enforce their patents against companies of all sizes and in many industries."
According to the group, the technology industry has borne the brunt of the trollish attacks, but in 2012 other industries made 50 per cent of the total number of patent lawsuits for the first time, and it's expected that the tech industry will be a minority of the targets in the years to come.
What these latest figures don't show is the increasing number of legal attacks against smaller firms, nor the number of companies that settle dubious claims because the cost of fighting them greatly outweighs any fee they might have to pay.
Last year a Boston University study found that patent trolls made $29bn in 2011 from legal challenges to both large and small companies, and predicted the situation would get worse as that money was fed into fueling other litigation. Some estimates now put the total at over $30bn last year.
In June the FTC promised an investigation into the practice of patent trolling after President Obama issued largely toothless Executive Orders on the subject. Several attempts at legal curbs are currently ambling through Congress, including the SHIELD Act, which would make NPEs pay for full litigation costs if a lawsuit fails.
But all that depends on Congress getting its act together, which seems unlikely any time soon. In the meantime, patent lawsuits look set to rise in the near future. ®