Boffins' keyboard ELECTROCUTES Facebook addicts
Don't you dare click –!ZZAAPPP!- Like one more time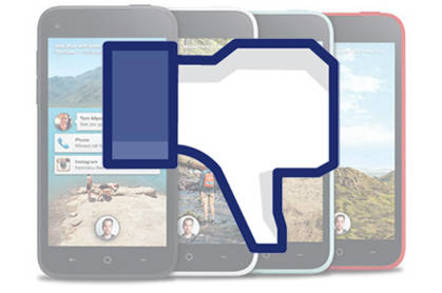 Cunning MIT student boffins have come up with something marvellous: a keyboard that sends a jolt of electricity into those who spend too much time on Facebook.
The Pavlov Poke is the brainchild of MIT PhD candidates Robert R. Morris and Daniel McDuff, who are trying to complete their dissertations but find obsessive Facebook is preventing their efforts to do so.
"While this project is intended to be a joke, we believe a serious discussion is needed about how communication technologies are designed," the pair write, asserting that "Technologies like Facebook are addictive by design" and then mentioning "A recent study from the University of Chicago suggests that Facebook and Twitter are more addictive than cigarettes and alcohol." The pair also mention the study we reported suggesting using Facebook a lot lowers self esteem.
The pair also write that they hope you don't try this at home, or in the office, as "This is intended to be a provactive art/design project, rather than a legitimate behavioral intervention."
The pair show off their device in the video below and explain its workings as requiring four components, namely:
UI Inspector: You need something to monitor computer application usage. We use the Mac's UI Inspector.
Processing Code: If a distracting site is visited too frequently, a Processing script produces an on-screen alert.
Arduino: An Arduino is connected via USB to the computer. When a shock is triggered, the Arduino activates a relay and starts the shock circuit. If you want more info on how to build a shock circuit, check out this fine tutorial.
Electrodes: Conductive metal strips are placed on the keypad. When the Arduino relay is triggered, a current is sent through the strips and through palm of your hand. Ouch!!!
Another Facebook-fender-off the pair have devised again uses the UI inspector and, when it detects Facebook use, initiates a Python script that creates a job on Amazon Web Services' Mechanical Turk. That job asks for someone to call your phone and yell at you to stop wasting time on Facebook.
Morris' post concludes with some worries about Google Glass.
"I don't want to try Glass until I know I can manage its potentially addictive properties," he writes. "The last thing I want is to have to build a shock device that's hooked up around my eyeballs. Eek!" ®
Sponsored: Minds Mastering Machines - Call for papers now open