Amazon tells mobe devs: Bring your app-strokers to us, we'll look after you
6% of sales sound good? You don't need slip-ons to be an associate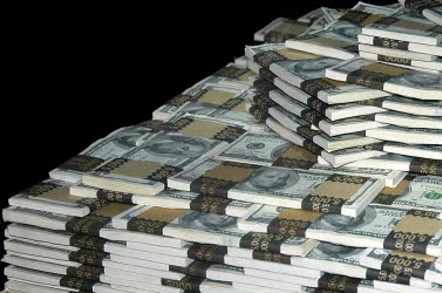 Amazon will kick back six per cent of sales to developers selling real products within their mobile apps, as the online retailer extends the Associate programme already used by websites.
Amazon Associates pays commission to sites which direct shoppers to the online behemoth's site. In 2008 a report from Stanford University reckoned 40 per cent of Amazon's sales were coming though its Associates, so replicating that model in mobile isn't just sensible, it's probably essential, and (perhaps more importantly) something Google can't do.
The idea is to sell products related to the application being used, and apps can link to specific products or an Amazon category. So a football game could sell football kit, a weather app could sell umbrellas, and a game could sell action figures of its cast.
Showing a little humility, Amazon's Mike Hines suggests that the world-renowned Three Wolf Moon T-shirt could be offered for sale at the end of a game which required the player to best Cerberus.
More worrying perhaps is the ability to link the purchase of physical products to app functionality. It's a development which should strike fear into the hearts of parents everywhere – the system was tested with Skylanders Cloud Patrol.
For the child-free: Skylanders is a console game which requires the purchase of overpriced plastic figures to play. The figures contain RFID tags allowing the character to appear in the game (the tag being read by the supplied Portal Of Power), and parts of the game can only be unlocked by specific characters – thus necessitating the purchase of more plastic.
The model has proved very successful: the next Pokemon game uses the Wii U's inbuilt NFC reader to achieve the same thing, and Disney's Infinity platform (launched last week) extends the idea across its own brands.
Amazon is offering the same thing, so developers could choose to lock parts of applications until the requisite toy is purchased. There's no Portal of Power, so at least you can buy the toy (to get the in-game character) and then flog it on eBay immediately afterwards, assuming you can prize it out of the child's hands without injury to the child, toy, or yourself. ®
Sponsored: Minds Mastering Machines - Call for papers now open