Samsung sets Sept 4 for Galaxy Gear smartwatch showoff
Monster-screen Note 'phablet' also on the cards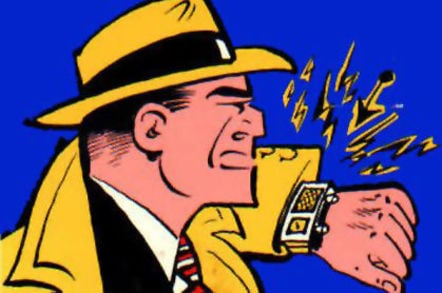 Samsung has set the date for its attempt to inspire a smartwatch market and will show off its Galaxy Gear watch and a super-sized smartphone just ahead of the IFA 2013 consumer electronics show in Berlin.
"We will be introducing a new wearable concept device called Galaxy Gear at our own event in Berlin on September 4," Lee Young-hee, executive vice president of Samsung's mobile business told Korea Times.
Earlier this month Samsung filed with the US Patent and Trademark Office to register the Gear trademark for a "wearable digital electronic device". That filing mentioned a gadget with a flexible screen, but Lee said that the Gear on show next week will have a rigid display and such filings were for "concepts for future products".
"The new device will enhance and enrich the current smart mobile experience in many ways. It will lead a new trend in smart mobile communications. We are confident that the Gear will add meaningful momentum to the mobile industry," Lee said.
Given the timing of the announcement, it looks as though Samsung expects the coming IFA 2013 trade show to be all about smartwatches and wanted to get its licks in for Gear first. Apple, Dell, Motorola, Microsoft, Sony, LG and a world+dog of crowd-funded companies are planning or selling wrist-mounted computers in what the industry has decided is the next big thing.
There have been rosy analysts' reports on the huge potential of the smartwatch market, but little indication that a significant number of people are very interested in reviving what had until recently been a dying piece of hardware. There's also the challenge of getting developers on board who can get something usable out of a tiny screen and parsimonious battery life.
Lee said the company will also be showing a new Galaxy Note 3 phone/fondsleslab, which it has decided to call a phablet. While he wouldn't be drawn on specs, the rumor-mill suggests it's a 5.7-inch display phone, possibly with the ability to show 4K video.
"Samsung opened a new smart mobile device category back in 2011 with the introduction of the first Galaxy Note," Lee said. "Since then, smartphones with large screens have been a mainstream trend. As the creator of this category, we will introduce our customers to enhanced key features on our Galaxy Note devices."
When questioned, Lee said that Samsung was "not considering" a buyout of struggling smartphone rival BlackBerry. Lee said that Samsung sees "a growing market opportunity" in mobile security, one of BlackBerry's core markets, and the recent approval of its locked-down KNOX Android build would further its ambitions.
The battle for lucrative government contracts has been hotting up of late, with Apple and Android all trying to take up share in what has been BlackBerry's traditional market. The Canadian firm supplies smartphones to everyone from the President to the head of the NSA, and BlackBerry is now scrambling to confirm government contracts in the face of new competition,
El Reg doubts somehow that you'll see General Keith Alexander wearing a smartwatch anytime soon, but Samsung is hoping that day will come. ®
Sponsored: Minds Mastering Machines - Call for papers now open