Google adds 'Differential Snapshots' to cloud storage
Limps after Amazon with cut-price backup tech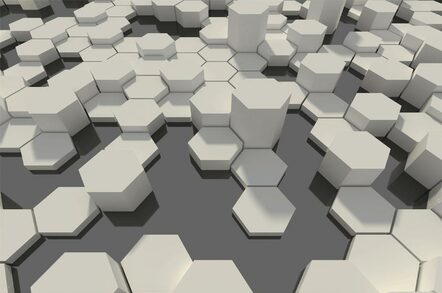 There are only so many ways you can build a gigantic infrastructure cloud, so it is with little surprise that Google has introduced a snapshot feature already found in Amazon Web Services.
The "Differential Snapshots" feature was announced by Google in a post to the Google Compute Engine Google group on Monday, and the Chocolate Factory predicts it will cut the storage demands of backing up cloud instances hosted on Google's infrastructure-as-a-service.
The tech lets Google cloud wranglers create backups of persistent disks which contain only the data that has changed since the last snapshot.
This feature has been available in Amazon's Elastic Block Storage system for several years, though given the major outages caused by EBS problems, Google's Persistent Disks may have more inherent availability.
The "differential snapshots" mean admins can look forward to "faster snapshot times, lowered storage usage, and lower costs," Google said.
Potential uses of the technology include backing up data, recreating persistent disks that have been lost, or copying existing disks.
But things get a little complicated if admins want to delete some of their differential snapshots due to the nested, referential architecture of the system.
For instance, if I have created a snapshot of Disk A (call it snapshot 1), then create a further snapshot of that (snapshot 2), and one more that references that (snapshot 3), then deleting snapshot 2 will move blocks that were unique to it up to snapshot 3, enlarging that one's size.
Google says in its documentation that it should automatically optimise the data contents of each snapshot to avoid unnecessary duplication.
Meanwhile, Microsoft documentation indicates that the feature is unavailable for now within Windows Azure. ®
Sponsored: Minds Mastering Machines - Call for papers now open