Google cripples Chromecast third party replay
Fling is flung, you can't play vids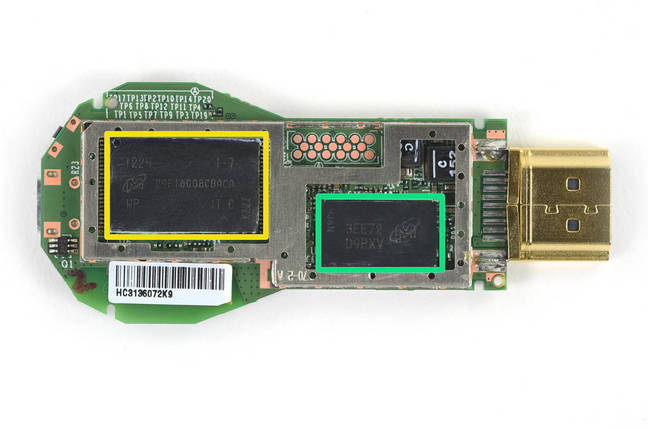 The Chocolate Factory has decided Chromecast was a little too capable, it seems. The developers of the Fling app, which allowed users to stream local content via Google's video dongle, are complaining that a recent software update has killed it.
Fling isn't the only app to get find itself rolling in the dust after being chucked from the Mountain View express. According to Liliputing, another app called AllCast has also been flung.
AllCast allowed videos to be streamed to a TV from a user's phone gallery, or from DropBox and Google Drive, while Fling used to send videos from PCs to Chromecast.
Both have been cut off at the knees by the simple expedient of removing support for the video_playback command in the latest Chromecast update. As AllCast's developer writes: "The policy seems to be a heavy handed approach, where only approved content will be played through the device. The Chromecast will probably not be indie developer friendly."
As Liliputing notes, streaming to TV via the Chrome browser – in other words, staying entirely within the Google ecosystem – will still work.
This, however, does not address the cavalier treatment not just of third party developers, but also of customers: having taken the money and sold the product, the Chocolate View has decided to change its capabilities. ®
Sponsored: RAID: End of an era?