Top 10 Steve Ballmer quotes: '%#&@!!' and so much more
The Monkey Boy rap dance? It's in there!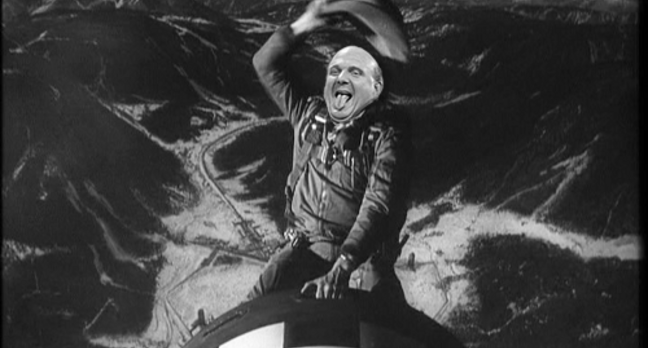 When it comes to quotable CEOs, Steve Ballmer may not be the best in the business, but he has managed come up with some zingers.
As he prepares to make his transition from top dog at Microsoft, we thought it would be a good time to survey some of the most memorable Ballmerisms of past years, and see how they worked out in practice. Some are prescient, others scary – and in some cases he's flat out wrong.
10. "Fucking Eric Schmidt is a fucking pussy. I'm going to fucking bury that guy, I have done it before, and I will do it again. I'm going to fucking kill Google."
This one goes in at number 10 because it's not rock-solid attributable – but it's too good not to use.
According to court documents, Ballmer flew off the handle in 2005 when Microsoft staffer Mark Lucovsky told him of his plans to move to Google. Lucovsky claims in a sworn statement that Ballmer also picked up a chair and threw it across the room in a fit of rage during the meeting.
Ballmer described the account as a "gross exaggeration," and said that he's made a commitment not to swear, but you can't help feeling that there might be a grain of truth in it. Ballmer is well known to have an explosive temper and is prone to throwing his weight around in meetings.
The thought of an enraged 6ft 5in. Ballmer screaming abuse "haunts my nightmares," one Redmond employee told this hack after more than a few drinks. I can see her point.
9. "All in, baby! We are winning, winning, winning, winning."
This is a comparatively recent one from Ballmer, a 2011 quote from the Web 2.0 conference on Microsoft's cloud policy.
Certainly Microsoft is more heavily invested in cloud services than some might have thought, and might have been even further advanced if Ray Ozzie hadn't been encouraged to leave the company by office politics. But winning? Amazon might have something to say about that; Salesforce.com too, and even Larry "I invented cloud" Ellison might quibble.
The quote also borrows from Ballmer's love of poker. He and Bill Gates bonded over late-night poker sessions at Harvard, and the language of the game is something he uses frequently.
8. "I've got my kids brainwashed: You don't use Google, and you don't use an iPod."
Another thing Gates and Ballmer agree on is that their kids must use Microsoft kit. Both men have said that their various offspring aren't allowed iPods and iPhones, but you have to wonder how the children got on with homework if they had to eschew Google.
It's got to be frustrating being in that family. Sure, daddy's one of the richest man on the planet, but what use is that to a teenager in school who's stuck using a duff phone because their father wants to make a point?
Ballmer is, however, missing a trick with this one. It's natural and normal for kids to rebel against their parents. With his luck, and this upbringing, Ballmer's brood will end up working for Cupertino or Mountain View or worse, amateur dramatics.
7. "Apple gained about one point, but now I think the tide has really turned back the other direction."
No, this isn't the iPhone quote – that comes later. This one refers to Apple's laptop business, and came at a 2009 tech conference.
Ballmer said that the global recession would cut into Apple's laptop market share because people were paying $500 more for Apple laptops with very little to justify the expenditure other than brand value. With less money in people's pockets, he reasoned, Apple was in trouble.
Apple certainly doesn't seem to have noticed this, and sales of its laptops have grown rather nicely over the last four years. Sure, there are dips and troughs in demand, but there's no sign that penny-pinching consumers are showing disdain for the prices Apple charges.
6. "DRM is the future"
Steve Ballmer is a big fan of digital rights management; it "puts food on the table" as he says.
The problem is that end users aren't particularly keen on DRM if it decreases the quality of their computing life. When it's done well, DRM can be perfectly acceptable to many people, but the problem is that it's seldom done well – and that holds particularly true for Microsoft.
It could be argued that the focus on DRM is one of the main factors behind the failure of Microsoft Media Center, besides the fact it didn't work very well. Windows 8 is the first operating system since Media Center started not to ship with the software (although it is available as an add-on) and it is being quietly shuffled under the carpet to let Xbox take over.
DRM will always be with us, but more and more people in the industry are looking to eliminating it and maintaining an acceptable level of piracy. You can understand why Ballmer likes DRM, but the future looks a lot more open than he suggested.
Sponsored: Best practices for writing a successful NSF MRI grant proposal