Ten top new games for phones 'n' slabs
August Bank holiday weekend time-wasters
Hero of Many

The developer may say that the organisms in Hero are water creatures but, let's be honest, they look an awful lot like cartoon sperm. Don't let the onanistic design put you off because this gothic underwater adventure is a cracker.
With no instructions, you are left to work out the mission for yourself: to whit, navigate your white mote through an aquatic cave system collecting white light powerups and flagella-like followers, and either avoid, flee from or fight the black wriggly things who are out to eat you as the tactical situation best dictates.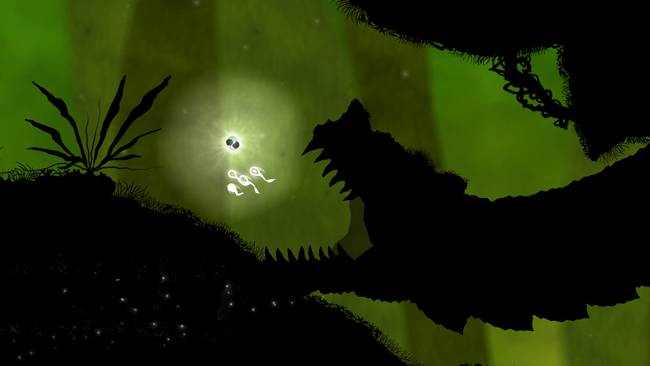 'I can't have babies. My insides are all wrong'
Controlling the game couldn't be simpler: you just drag your finger around the screen and the mote and its followers move in that direction. The physics engine is so perfectly calibrated that charging rocks to move them out of the way is something you can spend hours doing and hang to game's final objective. There's an excellent orchestral soundtrack too. The only drawbacks are that, at £3.19, it's not cheap and there's currently no iOS version. Give it a month or two and I suspect both those issues will be resolved.
Price
£3.19 (Android Only)
Download
Android
Hundreds

Simple name, simple idea, but not so simple to beat. The aim of Hundreds is to complete 100 levels by tapping or holding grey circles until the numbers inside increase to the point where one of more more circles adds up to 100.
The combined total is shown in the middle of the screen for the arithmetically challenged. The tricky bit is that as the numbers increase so the circles increase in diameter and glow red. If a red circle touches anything else on the screen you have to restart the level. Sounds simple enough and the early levels are indeed as easy as falling off a wet log in a hurricane.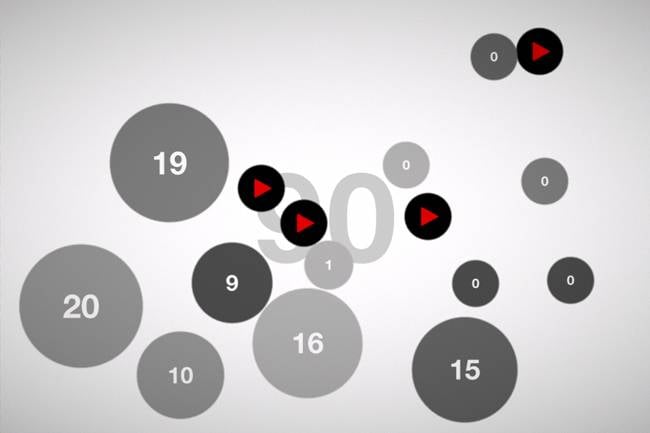 Number shark
But from around level 10, things start to get rather more, not to say fiendishly, difficult. The number of circles starts to increase which clutters up the playing field, then they start to join together so you have to tap both joined circles to make them expand and they start bouncing around the screen like dervishes on coke and moving faster and faster. By level 25 you'll be taking a dozen goes to get the total to 100 and move one. By level 40 you'll be going slowly berserk. By level 60... let me know in the comments, I haven't got past 59 yet. This is the very essence of casual gaming.
Sponsored: Minds Mastering Machines - Call for papers now open