Ten top new games for phones 'n' slabs
August Bank holiday weekend time-wasters
5 ways to reduce advertising network latency
Freeze

I have a soft spot for dark and twisted physics puzzlers that look like they were penned by Tim Burton in one of his grimmer moments – and that describes Freeze to a tee. The aim here is to rotate the various maze-like prison cells so that the curiously eyeball-like hero of the piece incarcerated therein can slide, roll or freefall to the exit portal and then on to the next level. And next. And the next. With 25 fiendish levels free and the next 25 costing only 60p this isn't a game you will be finishing quickly.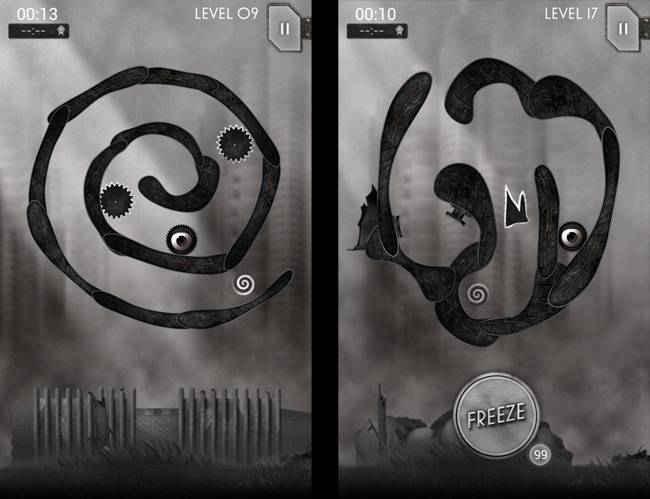 Oh, eye
The devilry comes with the freeze button. Hit it and your eye stops dead, even when hanging in space, but the cell can still be rotated – allowing you to roll hazards around the arena until your exit path is clear. The problem is that you can only use the freeze button a limited number of times, so you need to be sure to use it only when you have to, not when you just can't be arsed figuring out the proper solution. Freeze won the 2013 Indie Prize Award from the Casual Games Association and it's not hard to see why.
Granny Smith

Manticore's follow-up to the popular Sprinkle is an impressive physics-based racer that sees you hurtle through levels collecting coins and apples, getting bonus points for grace and poise, and hopefully beating the larcenous little runt who's also trying to pinch the eponymous roller-skating Granny's apples. It sounds simpler than it is. For instance, when you jump you also barrel roll forward so you need to make sure you are the right way up when you touchdown or you crash-land head first and lose all your coins.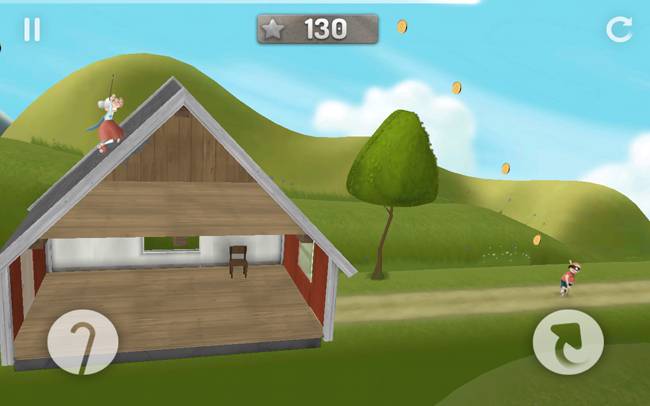 Sk8r Grn
It's the same story when you use your walking cane to slide along wires – try to hook on while upside-down and you plummet earthward in a heap. More often than not, missing a leap will involve restarting the level – it's a game that really does require familiarity with each level so your first couple of goes will just be sighters unless you get lucky. As with Sprinkle, some may find the ersatz 1950s soundtrack and graphics a bit too twee but there's no doubting the originality or the sense of achievement when you manage a perfect level.