Reg hack battles Margaret Thatcher's ghost to bring broadband to the Highlands
Swat the Not Spot
Wireless Distribution System? More like Wacky Doesn't Signify much acronym
My roof ladder isn't quite long enough for Ronny's roof, and we considered ordering another section but instead managed to bodge it.
Our only hiccup came when we plugged in the radio at Ronny's end, and it was completely dead – not a flicker. Nipping back to my place we quickly established that the transformer for the PoE injector was faulty and considered boxing up the whole thing for dispatch back to WiFi-Stock before remembering the USB injector in the AirMax box.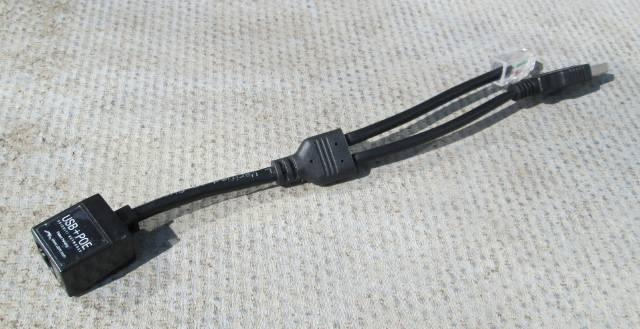 Power into the Ethernet from any USB source, every home should have one
The ubiquity of USB as a power standard meant a spare transformer was quickly located, and the radio instantly sparked up and started looking for a connection.
From there we just pointed the fitting in roughly the right direction and both radios happily reported everything working just fine.
Sadly it wasn't. IP worked, but DHCP – the device configuration which allows networked kit to communicate using IP – refused to function. The Airmax can operate as a Network Address Translation router, but I dislike NATs at the best of times and double-NATting is against my religion. Our DHCP server is, therefore, at Claire's house and I wanted it to allocate IP across all three properties.
Some internet searching revealed the Airmax needed changing to "Access WDS" before it would pass DHCP packets. WDS apparently stands for Wireless Distribution System and I remain unclear what the difference is, but I do know that one should first link "Access Point" and "Station" together and then switch both into "WDS" mode, after which the link works perfectly.
(The fact that my link to Claire's house is not using WDS mode, and happily carries DHCP packets, is an anomaly I'm choosing to ignore.)
At first flush we got the full 150Mb/sec between my house and the B&B, but once the "Obey Regulatory Rules" got ticked (reducing the signal from 20dBm to 1) the speed stabilised around 6.5Mb/sec. We could probably improve that with better alignment, but there seems little reason to bother given the ADSL choke point.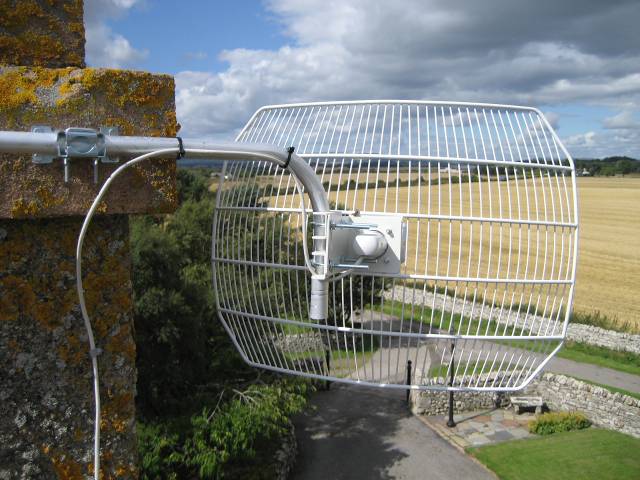 That's the technical side out of the way, and for the moment that's all there is. Ronny isn't offering internet access to his guests, and his own consumption is minimal – just checking email and updating the website every now and then – so I'm happy with the couple of bottles of wine he's given in gratitude.
I could bill him for access, but that would get complicated as Zen Internet might get upset, and given The Register pays for my broadband they too would have a legitimate objection. So for the foreseeable future it's a true community connection, sharing something I currently have in abundance. How long that can last I'm not sure but for the moment it's one less not-spot in the Highlands and that's got to be a good thing ... and at least Ronny isn't driving 14 miles in a day just to read his email. ®
Sponsored: Minds Mastering Machines - Call for papers now open