Google cursed its own phones with wacked Wi-Fi, say Nexus users
Android 4.3 a backward step for some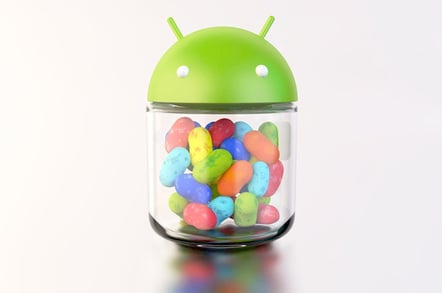 The latest tweak to Android is fitting badly onto Google's own hardware, with the Nexus 4 reportedly fudging Wi-Fi, crashing out and refusing to run previously compatible applications.
The first problem surfaced within days of the update being made public, with eager adopters complaining that their handsets had stopped connecting to known Wi-Fi spots. That problem remains despite a hacked fix from XDA Developers, but has been joined by instability and random shutdowns apparently caused by a lack of compatibility.
The Netflix app, in particular, seems to have been a problem for many Nexus 4 users, though that may be related to the Wi-Fi issue and it certainly isn't the only problem Nexus owners are having.
Users of the Google Forums report crashes several times a day, with only a hard reset and roll-back to version 4.2 fixing the issue, though some opine that specific applications are responsible.
Aside from Netflix it seems that Skype is causing issues, but other users report crashing when using the camera and Gallery applications which (as part of the Android distribution) really should be better behaved.
Rebooting into Safe Mode seems to stabilise things, which lends weight to the idea of third-party apps being responsible, though as several commentators point out that's an explanation, not an excuse.
It's hard to judge how widespread the problem is: whether it's a vocal minority who are having problems or something endemic to the Nexus device. Certainly there are reports of some users happily enjoying improved battery life and (slightly) better performance, but with Google making no official comment, it's hard to say who's in the majority.
The incredible pace of updates is bewildering, Android 4.3 might only be an incremental update but it follows 4.2 by only eight months continuing Google's commitment to twice-a-year updates. Maintaining that pace of development means some bugs are inevitable, it's just embarrassing they're appearing in the flagship device. ®
Sponsored: Minds Mastering Machines - Call for papers now open