EXPLICIT VID: Man filmed trying to bang brand new 'budget iPhone'
Poor man's Jesus mobe reportedly smothered in indestructible LiquidMetal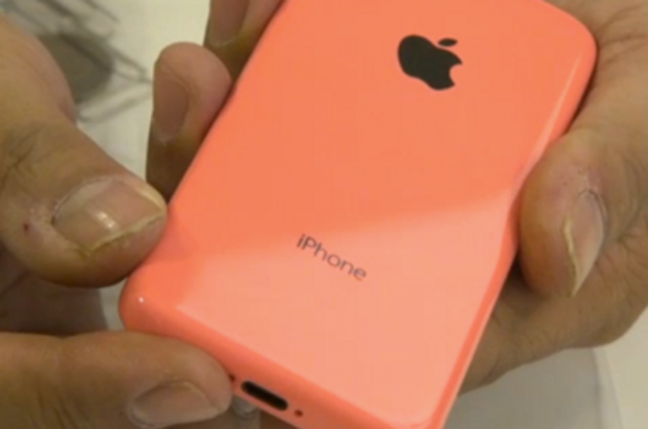 Footage has emerged which appears to show that Apple's mysterious cheap new iPhone has a scratch-resistant surface which can take a serious battering and still stay pretty.
A video posted on the Taiwanese site Apple Daily shows what it claims is a brand new model of iPhone being tested against several real-world scratch risks.
In the footage, an unnamed man takes a garish pink version of the iPhone and puts it in a plastic ziplock bag along with handfuls of screws, paperclips and keys as well as what appears to be either a USB stick or a small vibrator.
He gives the bag a good old shake and then holds up the iPhone to show that – tada! – it has not been scratched.
Rumours are now swirling that the video means Apple is planning to make its new phone out of LiquidMetal, a material that is twice as tough as titanium but much easier to mould.
The fruity firm paid for an exclusive licensing deal with LiquidMetal, the firm which designed the tougher-than-titanium substance. So far Apple has only used the material in a SIM ejector tool for the iPhone 3G, so it's probably high time Cupertino cashed in on its investment.
Apple has also taken on a very senior new member of staff in its Retail team.
According to his LinkedIn page, Enrique Atienza, a former Levi Strauss senior vice president, has been working at Cupertino in an undisclosed retail role.
This appointment follows the departure of former retail boss John Browett, as well as Apple's decision to give a fitness expert called Jay Blahnik a job. The healthy living guru used to work for Nike and is thought to be on board to help Cupertino develop its near-mythical iWatch. ®
Sponsored: RAID: End of an era?