Google hits the Translate button on Google+
Not your mother tongue? We'll turn it into a mangled approximation. Please use us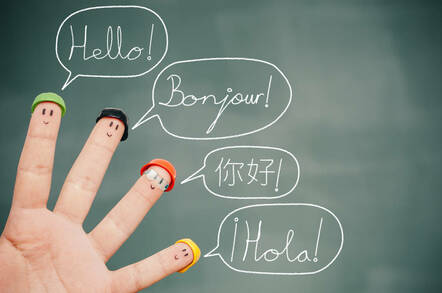 Google+ just got slightly more user-friendly for those following accounts which tend to post or comment in languages which the user doesn't understand, after adding a one-click translate function.
Up until now, users of the Chocolate Factory's social platform were forced to cut and paste any such text into Google Translate or another favoured translation tool.
However, this time-consuming task will soon no longer be necessary, according to staff research scientist Ed Chi, who revealed the following in a Google Translate Blog post on Tuesday:
Whenever there's a public post or comment that isn't in your language, you'll now see a "Translate" link underneath the text. Clicking the link translates the text in-line, and clicking again returns to the original.
Simple. Although for users who have long battled the word - and grammar-mangling capabilities of Google Translate in certain languages, the new feature may not be greeted with much enthusiasm.
In fact Google's stated aim of "bringing people together regardless of their written language, and breaking down language barriers that can limit the exchange of ideas" is probably still some way off, practically speaking.
However, these technologies will only get better with time, so embedding them in its social network is no bad thing.
It's unclear exactly why it's taken Google this long to do so. It introduced a Chrome extension to automatically translate Google+ posts and comments back in 2011, and arch rival Facebook introduced in-line translation capabilities powered by Bing back in the same year.
The new Google+ feature will apparently be rolled out on the desktop "gradually", although there's no info yet on when it'll be available to mobile users. ®
Sponsored: Minds Mastering Machines - Call for papers now open