How much mazuma does it take to not be Oracle?
$10m, says Clustrix, as it splits its database from hardware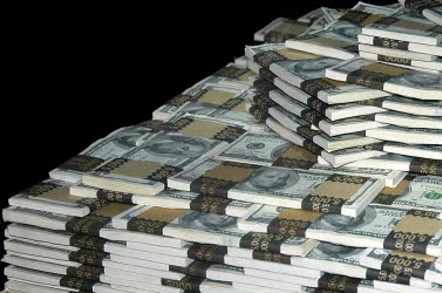 NewSQL database slinger Clustrix has taken on $10m in funding to help fund a shift away from expensive hardware appliances and towards commodity hardware.
The Series D funding was announced on Monday, and will see the company take on filthy Valley lucre to help it take advantage of the shift to low-end servers that has occurred in recent years.
"It became clear to us we need to provide our technology in software form [for] high-performance commodity compute," Clustrix CEO Robin Purohit told The Register. "That's why we took the money – we needed to finance the business-model pivot."
Clustrix was founded in 2006 and has been offering a paid database product paired up with custom Infiniband gear for several years, but recently the company decided to devote resources into a software-only option. This contrasts with the approach of database giant Oracle, which has over the past years been developing more and more custom gear for its databases after the acquisition of Sun Microsystems – a strategy that, so far, has cost the company dearly and generated little apparent enthusiasm.
The $10m comes on top of the $46.5m the company had already raised to date, and hints at the urgency with which Clustrix needs to make this transition.
Clustrix's database is an ACID-compliant SQL systems that wraps in real-time analytics buoyed by massively parallel processing, near-linear scale transaction throughput, and a scale-out "distributed shared nothing architecture", according to the company.
The company employs around 60 people, and will use the cash to expand its staff for online technical support as it prepares to expand its software offerings. The company already lets people buy its database on Amazon Web Services, and charges customers the cost of their EC2 and S3 resources for the software license.
Clustrix began its shift away from special hardware at the beginning of this year, and hopes to release its premium download model "in the next several weeks," Purohit said. The funding round was led by Highbar Partners, along with existing investors Sequoia Capital, U.S. Venture Partners, ATA Ventures, and Don Listwin. ®
Sponsored: Minds Mastering Machines - Call for papers now open