'Abel, put that camera down right now! Abel, you're fired. Out!'
'Make the worst flash possible. Just make it dense and cheap'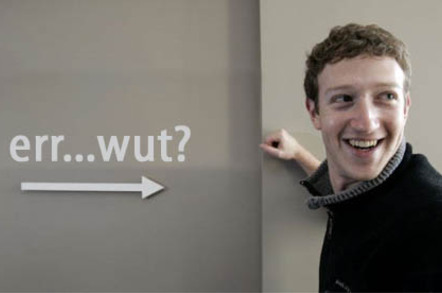 Quotw This was the week where we all heard AOL boss Tim Armstrong publicly fire a hapless camera-toting creative in the middle of a tense conference call about the fate of local news platform Patch.
The meeting took place last week, but the audio was leaked just a few days ago, when we were all treated to a recording of the moment the chief lost his cool.
Armstrong told luckless creative director Abel Lenz:
Abel, put that camera down right now! Abel, you're fired. Out!
The CEO later apologised for the outburst, which he chalked up to the stress of "the start of a difficult discussion dealing with many people's careers and livelihoods". Lenz has not been rehired, El Reg notes.
We also saw what looked a lot like the revival of the 1870 Pneumatic Transit designed by Alfred Ely Beach. It was the culmination of the dream for a man who apparently wants us all to cram into a large tube for our commute to work... oh hang on.
Elon Musk, the man behind SpaceX, Tesla and PayPal, unveiled his plans for a new transport system called the Hyperloop which is something like "a cross between a Concorde and a rail gun". The subsonic super transport system would (if it ever gets built) speed passengers from Los Angeles to San Francisco – a distance of about 560km (350 miles) – in just 35 minutes at a cost of $20 per person. Musk said:
Short of figuring out real teleportation, which would of course be awesome... the only option for superfast travel is to build a tube over or under the ground that contains a special environment
We all know that Google promised to never be evil, but Oracle founder Larry Ellison took time from his busy schedule to say they have reneged on their vow. He was cross with Larry Page for using Oracle's Java language and tools as the development platform for its Android smartphone OS, which has sparked a long court battle. Ellison said:
I know his slogan is 'don't be evil. I think he slipped up this one time.
Meanwhile, your friend and protector El Reg also warned swimmers that GONAD-GOBBLING FISH were on the loose off the coast of Norway. A fish nicknamed "the ball cutter" was spotted in Scandinavian seas, prompting fear among the region's skinny dippers. The scary sea dweller is a bit like a piranha, but with teeth that are "flatter, stronger and perfect for crushing".
Henrik Carl, a fish expert at the National History Museum in Denmark, issued this stern warning:
They bite because they're hungry, and testicles sit nicely in their mouth. And its mouth is not so big, so of course it normally eats nuts, fruit, and small fish, but human testicles are just a natural target. It's not normal to get your testicles bitten off, of course, but it can happen, especially now in Sweden.
Apple godhead Steve Jobs reached out from beyond the grave to deliver rumours of a new, blinged-up iPhone with a sapphire button to detect fingerprints and, potentially, a rather garish "champagne gold" coloured case.
Ming-Chi Kuo, an analyst with KGI Securities, said the new "outy" iPhone button would allow fondleslab strokers all manner of advantages.
Sapphire would protect the home button from being scratched and the fingerprint sensor from being damaged.
Over in the Chocolate Factory, oompa loompas wanted the world to know they shouldn't expect any privacy when using Gmail or any other Google cloud stuff. In a motion to dismiss a court case, Google's legal team said:
Just as a sender of a letter to a business colleague cannot be surprised that the recipient's assistant opens the letter, people who use web-based email today cannot be surprised if their emails are processed by the recipient's [email provider] in the course of delivery.
People who worry that sexts sent using saucy selfie app Snapchat would disappear into the ether were given a boost this week, following news of a controversial new app that allows the clandestine storage of any self-destructing Snapchat files. The designers of the Snap Save app said:
Save all your photos and videos from Snapchat so that you can keep them forever. With it, you will never have to worry about missing a wonderful moment. Snap save supports both videos and photos.
This week Facebook also made the rather bizarre suggestion that it wanted to see rubbish flash produced, so it could put photographs and the like into cold storage. Jason Taylor told the Flash Memory Summit in Santa Clara, Califoria:
The Facebook ask of the industry is make the worst flash possible. Just make it dense and cheap.
And finally, this week saw thousands of people launch a Twitter troll jihad aimed at Al Qaeda. Terrorism expert JM Berger, who tweets at @intelwire, noticed jihadis were asking for tips on how to run a PR campaign. He then suggested the internet send over a few suggestions of their own, which resulted in a huge torrent of hilarious ideas. After watching the carnage (and getting a few death threats) Berger wrote:
Also, just my 2 cents as I watch this go wide: Really effective trolling is witty and pointed, not abusive or proselytizing.
We could all learn a little from that statement. ®
Sponsored: Minds Mastering Machines - Call for papers now open